The International Institute of Cosmetology would like to congratulate Christina Marino for receiving Wethersfield's student of the month for November!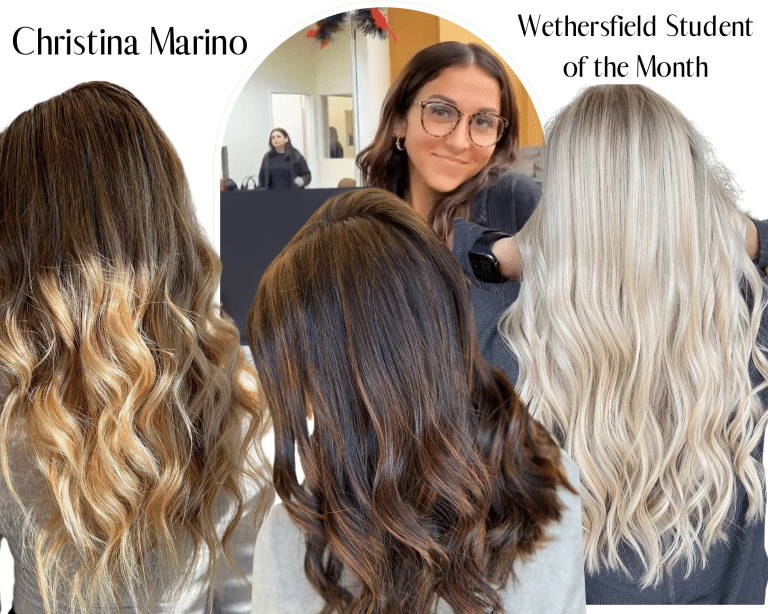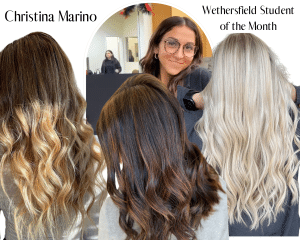 Christina's beauty educator Gianna Aconfora describes Christina as:
Outgoing
Enthusiastic
Respectfully
Caring
Vivacious
Christina's current hairstylist alongside two other hairstylists referred Christina to the International Institute of Cosmetology and expressed their admiration for the school. Cosmetology piqued Christina's interest considering this profession already ran in the family. Christina's grandmother was a hairdresser and over time Christina knew this field was the perfect fit! Over the course of working with hair, Christina grew to love working with color and blowouts!
Christina is expected to graduate in February and plans to start in a salon and work up to owning one! IIC is proud to extend this accomplishment to Christina and wishes for a successful future!!
---
The International Institute of Cosmetology recognizes Lama Hawari as our Plainville Campus November student of the month!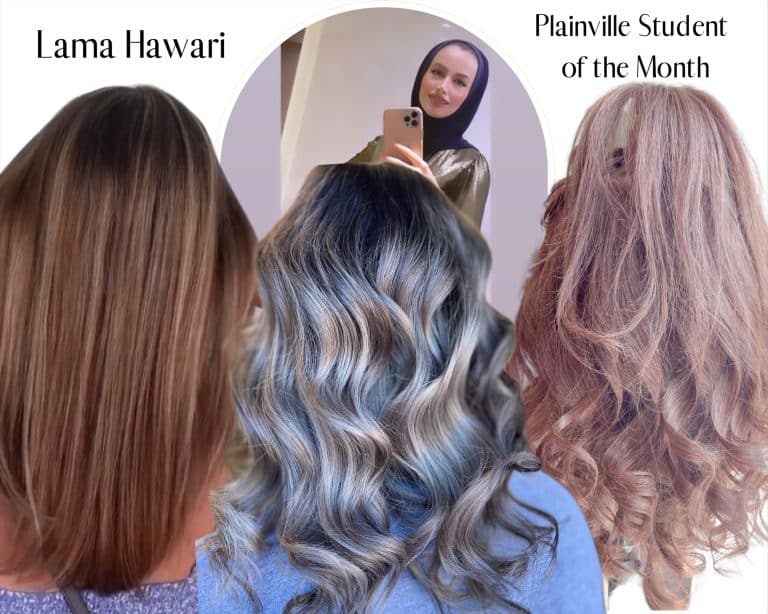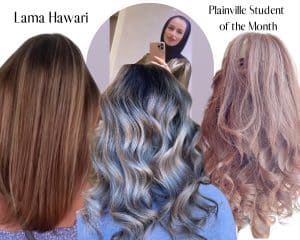 Lama's cosmetology educator Kesha Griner describes Lama as possessing these traits:
Dedication
Motivation
Always willing to take clients
Extremely talented
Lama expressed that IIC was the right fit considering cosmetology school provided a level of creative expression and a break from the civil engineering path that Lama has been working towards thus far. After moving to the United States Lama loved the idea of working in a salon where Muslim women could be provided the privacy to get their hair done and feel both confident and comfortable in their setting! Lama has grown to adore performing colors, blowouts, and various hairstyling techniques.
Lama is expected to graduate at the end of January and plans to seek a job at a salon post graduation with the hopes of opening a salon down the line. The International Institute of Cosmetology would love to congratulate Lama with this accomplishment and wishes the best in all future plans!
To see other hair trends or school related posts visit our blog at https://www.studyhair.com/blog/ or our facebook page https://www.facebook.com/studyhair
"The International Institute of Cosmetology is an accredited, family owned cosmetology school with campuses in Wethersfield and Plainville, Connecticut. IIC was started in 2002 by Carmelo Gugliotti and his sons with the underlying desire to bring International beauty trends into the Northeast. IIC has grown to be the Leader in Beauty Education, specializing in Hair, Skin, Makeup and Advanced Education. #studyhair #iCANatIIC"