Experienced & Professional
Our success depends on your success!™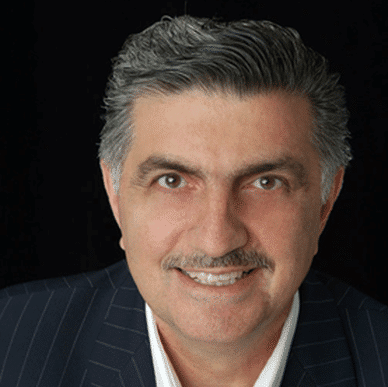 I invite you to become a part of our passionate and enthusiastic family and we will help you make your dreams come true. You have chosen a wonderful profession, now choose an outstanding school.

– CARMELO GUGLIOTTI
IIC Founder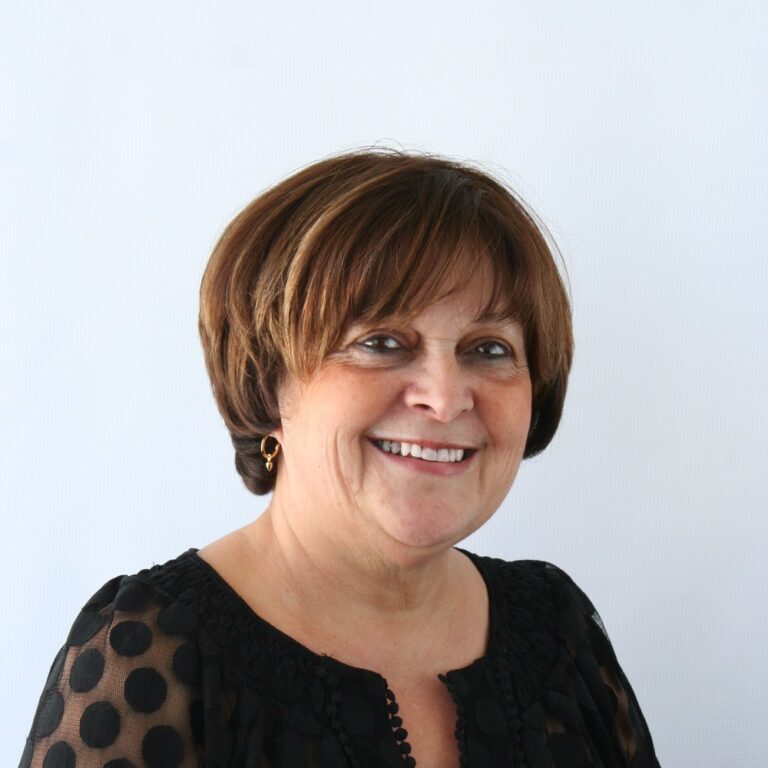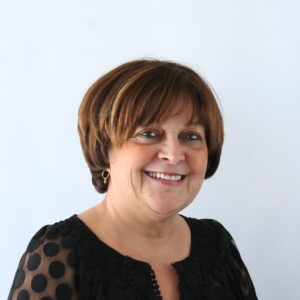 CRISTINA GUGLIOTTI
Assistant School Director
Cristina is the wonderful mother of four boys including Leonardo Gugliotti (Artistic Director), Ariel Gugliotti, Martin Gugliotti(Dean of Students), and Damian Gugliotti (Chief Financial Officer), loving wife of Carmelo Gugliotti (School Director). Her one on one interaction with students and staff helps her keep her finger on the pulse of the school. Always seeking to motivate and encourage students she has and continues to come up with exciting events for students to partake in, such as; Dress Down Days to benefit a variety of organizations and people in need, Festive Days like Halloween and Valentine's day. She helps coordinate trips to Hair shows and other field related events. Her mothering nature truly shines down on the student body. Cristina is well rounded in education, she was a teacher in her home country of Argentina for many years before moving with her family to the USA.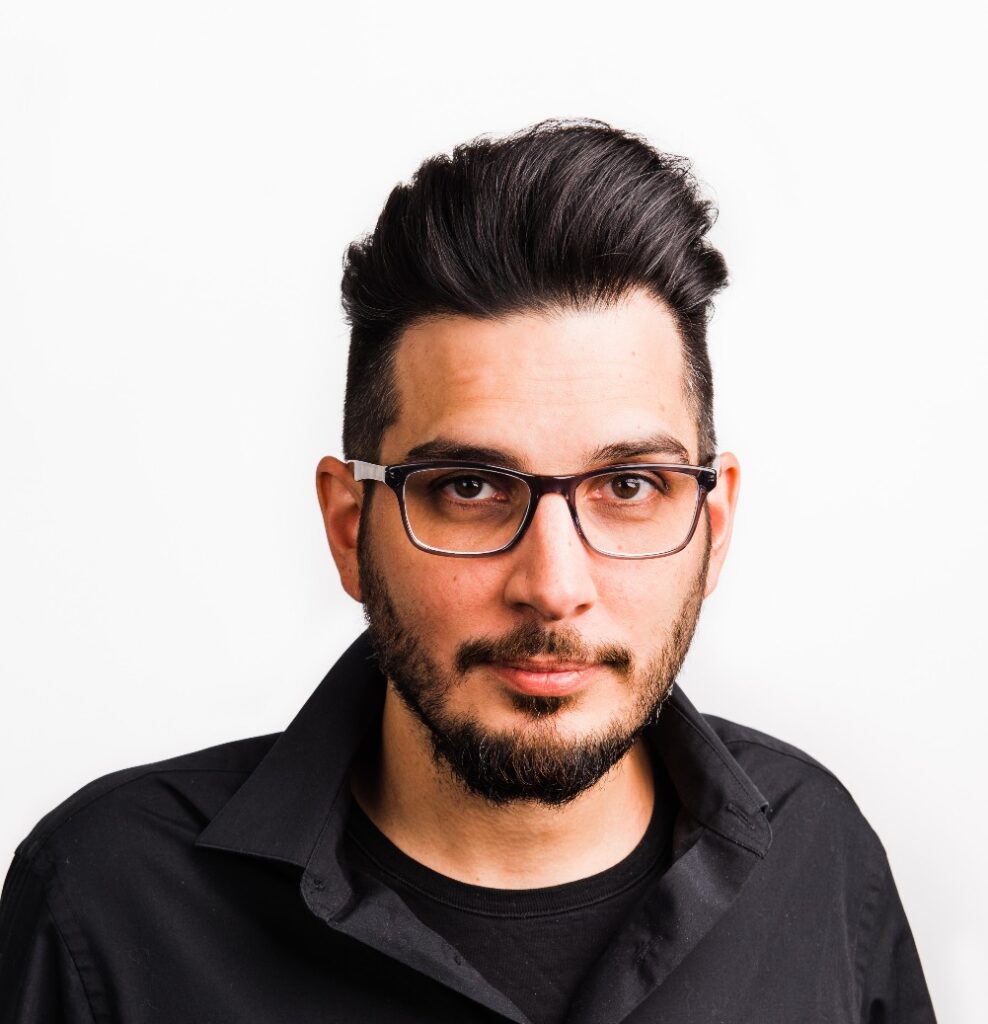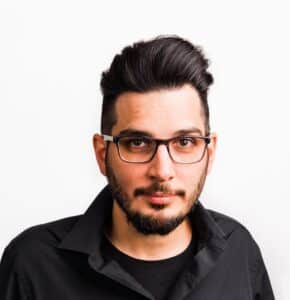 MARTIN GUGLIOTTI
Dean of Students
Martin became a licensed hairstylist when he was 16 years old. He has won 3 National Championships, competed in many International competitions, participated in 3 World Championships, and is a 2nd place World Champion. He has instructed many classes nationally and has taken part in many hair shows nationally and internationally. Martin is an NCA competitor, educator, and designer.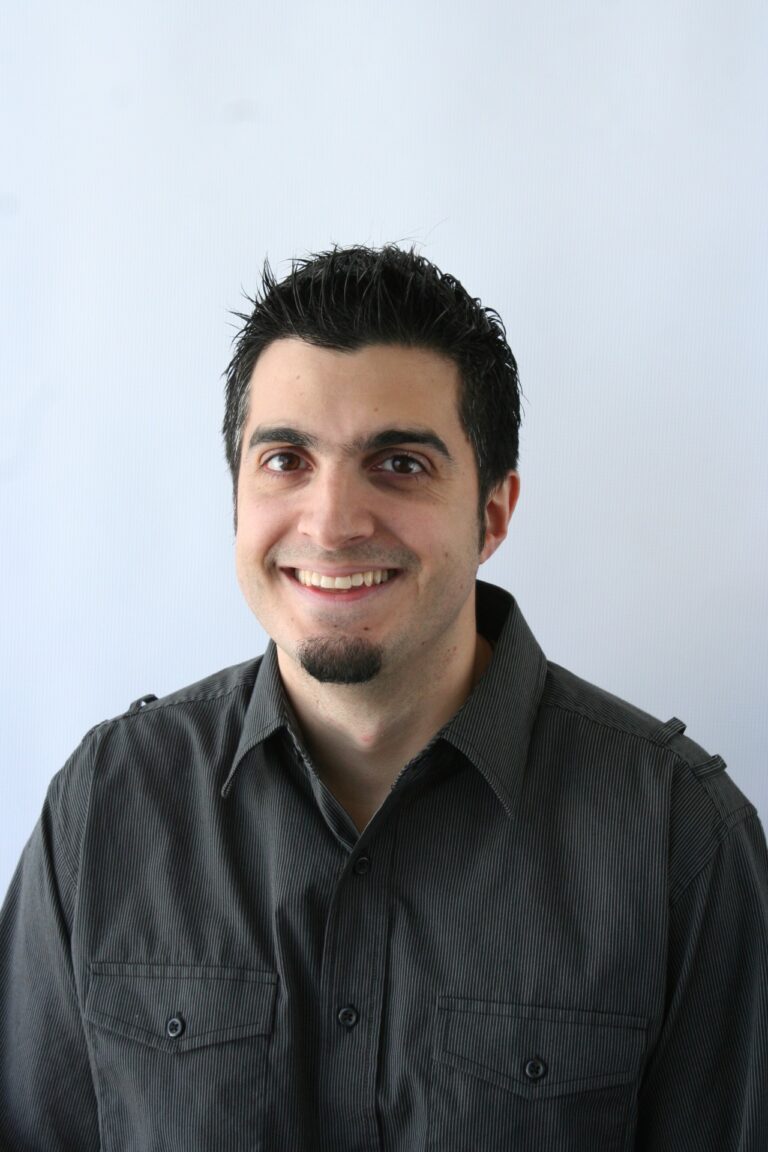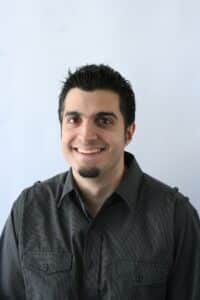 DAMIAN GUGLIOTTI
CFO
Damian has always been a behind the scenes part of IIC. He was born in Argentina and moved to America when he was three, which has made him fluent in Spanish as well as English. Damian graduated Cum Laude with a Finance degree from the University of Connecticut. Now, he uses this knowledge learned in college to head our student loan programs and all school finances.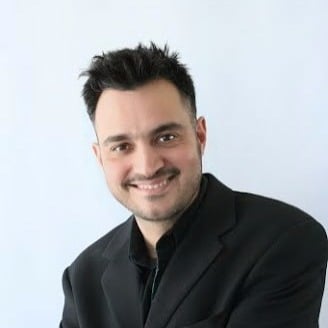 LEONARDO GUGLIOTTI
Artistic Director
Leonardo became a licensed hairstylist when he was 16 years old. Similar to his brother Martin, he has been involved in the hairdressing field all of his life. Leo has worn many hats as a competitor, instructor, educator and designer. He has been holding educational seminars for many years both nationally and internationally. In addition to his passion for hairdressing he also holds a Master's degree in business and is always looking for ways to implement his knowledge and teaching of the salon atmosphere into the classroom setting.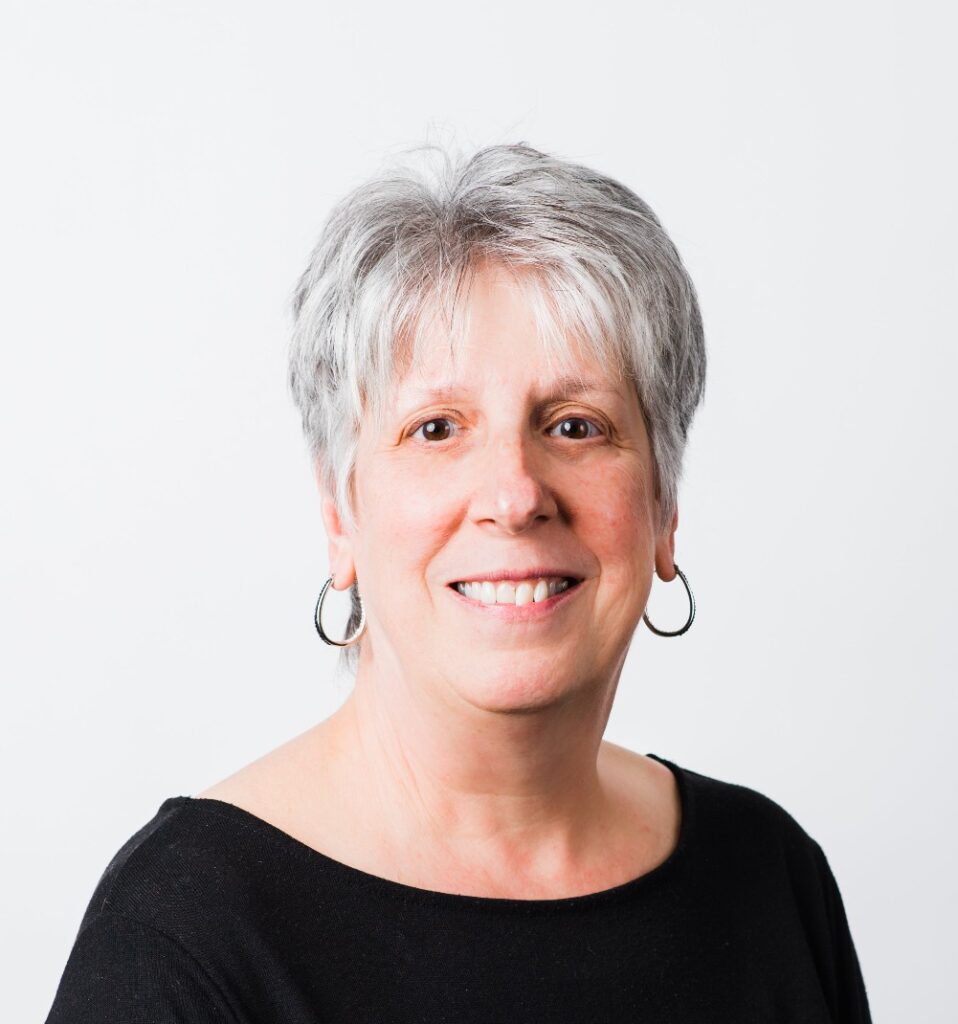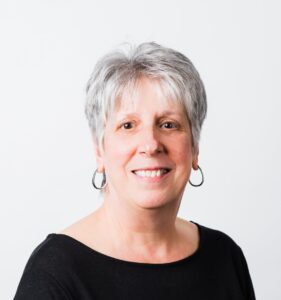 MARIE BOBAIR
Director of Education
Marie joined the International Institute of Cosmetology family in 2002- bringing with her over 20 years of hairdressing experience.
Marie chose IIC because of their progressive way of teaching and the passion they have for the industry. Being well versed in the Milady and Pivot Point curriculums and having advanced training in Balmain Extensions, Wella, Sebastian, Nioxin and ISO gave her the opportunity to encourage her students individually and creatively while learning the basics of hairdressing. She accepted the position of Director of Education at IIC over 10 years ago. This gives her the responsibility to tailor our curriculum to meet the ever changing demands of the Cosmetology industry and keep our students current with all the trending fashions of hair. She is passionate about overseeing the successes of our students experience while going through our program and the pride they feel when they are ready to enter the world of Cosmetology.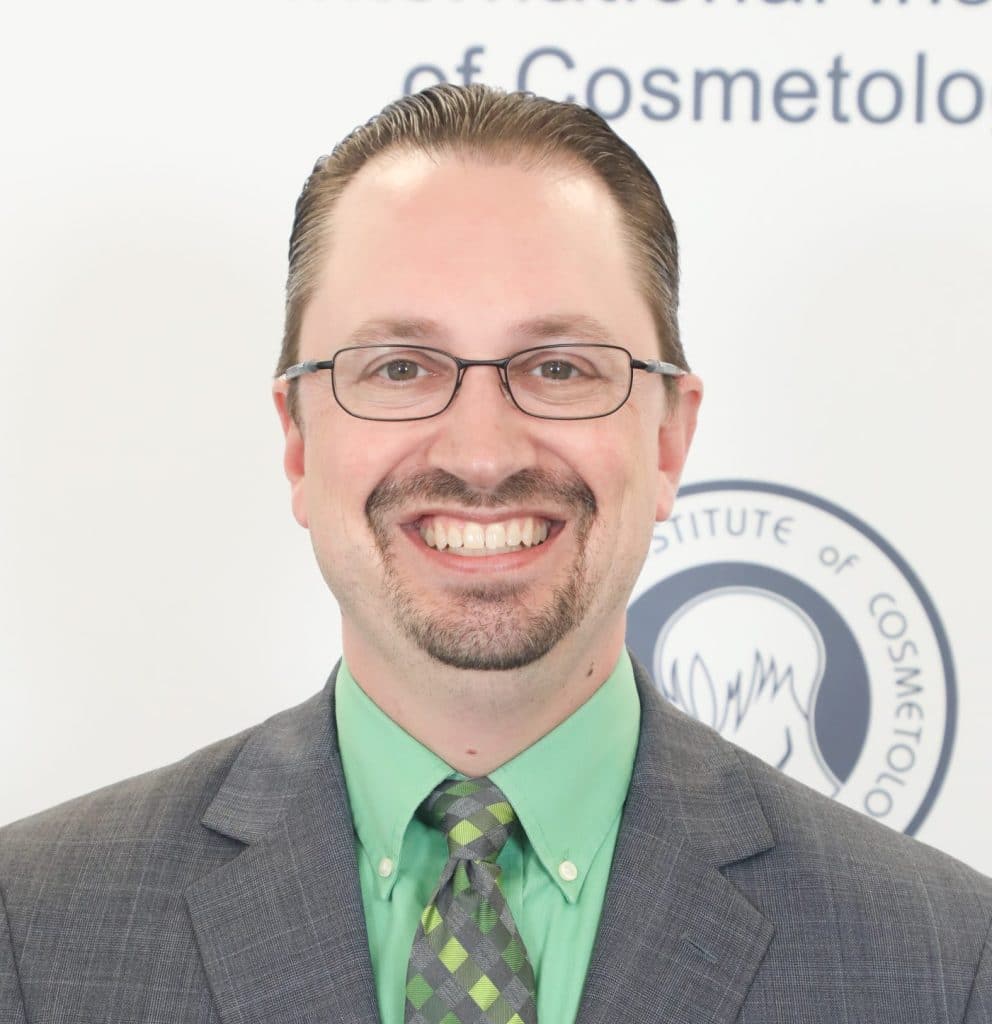 MARK ANDERSON
School Dean
Mark joined the IIC family in 2019 and brings more than 15 years experience as an educator and administrator. He endevers to offer support and guidance to IIC students, Instructors and staff. He holds graduate degrees in Public Policy and Military History and loves nothing more than being in a classroom of students eager to learn. He has a very simple philosophy when it comes to education: "Once my student, always my student."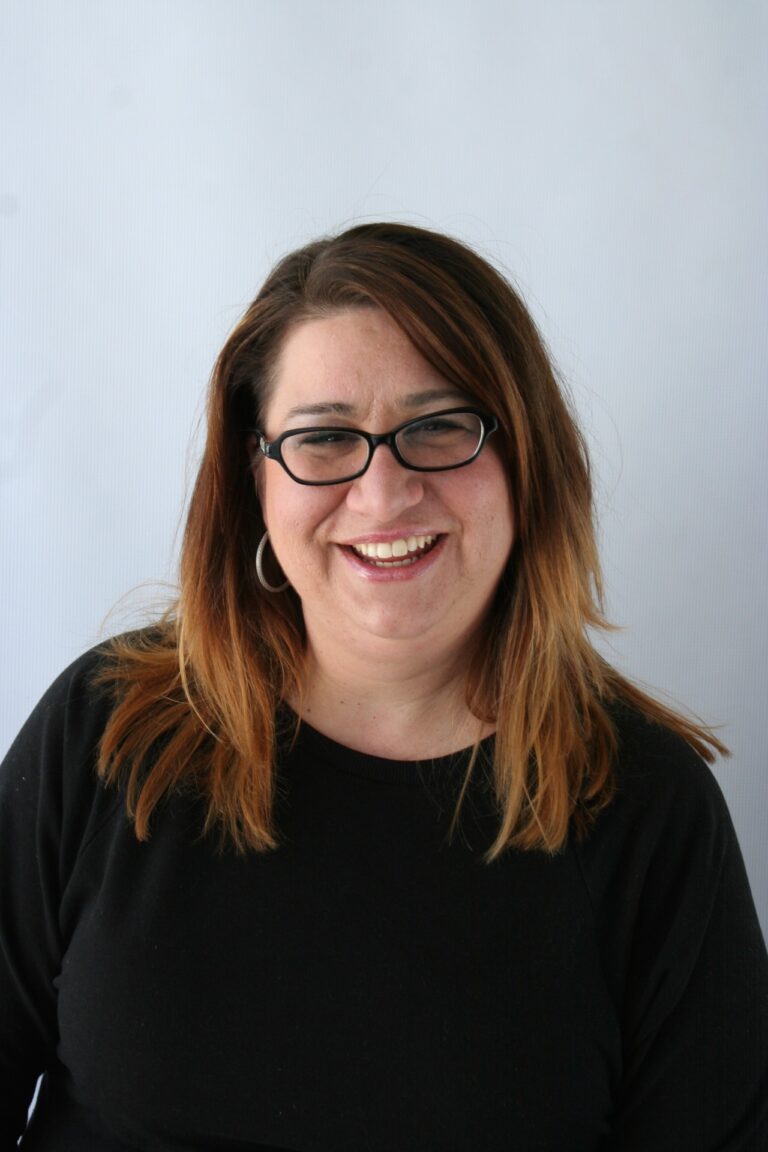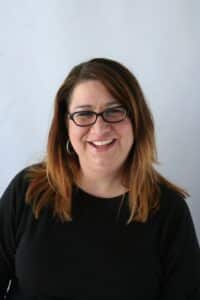 ANGELA URCIUOLI
Assistant Director of Education
Angela began her career in Cosmetology over 17 years ago. After gaining a wealth of knowledge working behind the chair, she decided to further her career in the field of Cosmetology education. In 2007, she chose the International Institute of Cosmetology due to the tremendous reputation of the school and the passion the owners have in creating the best learning environment possible. She was able to bring her advanced education in Wella, Sebastian, Nioxin and the Hair Color Academy to her students, while training them in the basics of the hairdressing industry. She continues her education by attending annual CEA conferences and implementing the latest information in education. In 2010, she was offered the position of Assistant Director of Education in our Plainville Campus. She brings a sense of fairness, positivity and passion for the industry to our students and enjoys witnessing all of their successes. It has always been a goal for her to see our students achieve their dreams through the education IIC has to offer. After an exciting week and all our work is done, you can find the staff and students enjoying a 10 minute happy dance, just for the fun of it!!!!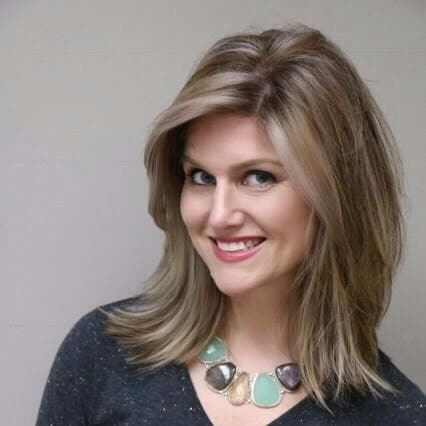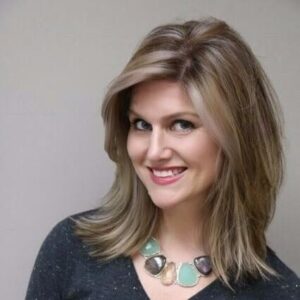 TEENA GUGLIOTTI
Director of Marketing and Branding
Success to me is Persevering through obstacles
Over the years I have been fortunate in my career to evolve and reinvent myself. My extensive background in makeup and clienteling brought me to a regional artist level. I was able to work at events directly with Laura Mercier & share meetings with the owner of Philosophy cosmetics Cristina Carlino. My education in hair started when my well respected hairdresser told me to pick a Pivot Point school & International Institute of Cosmetology just opened. Quickly my schooling went to learning about all the newest things the industry has to offer. My respect for the industry grew to new levels by being In a competition in Chicago, learning Great Lengths & Balmain hair extensions, and amazing color techniques. I assisted in bringing makeup & Lemarca products in the salon and International Institute of Cosmetology.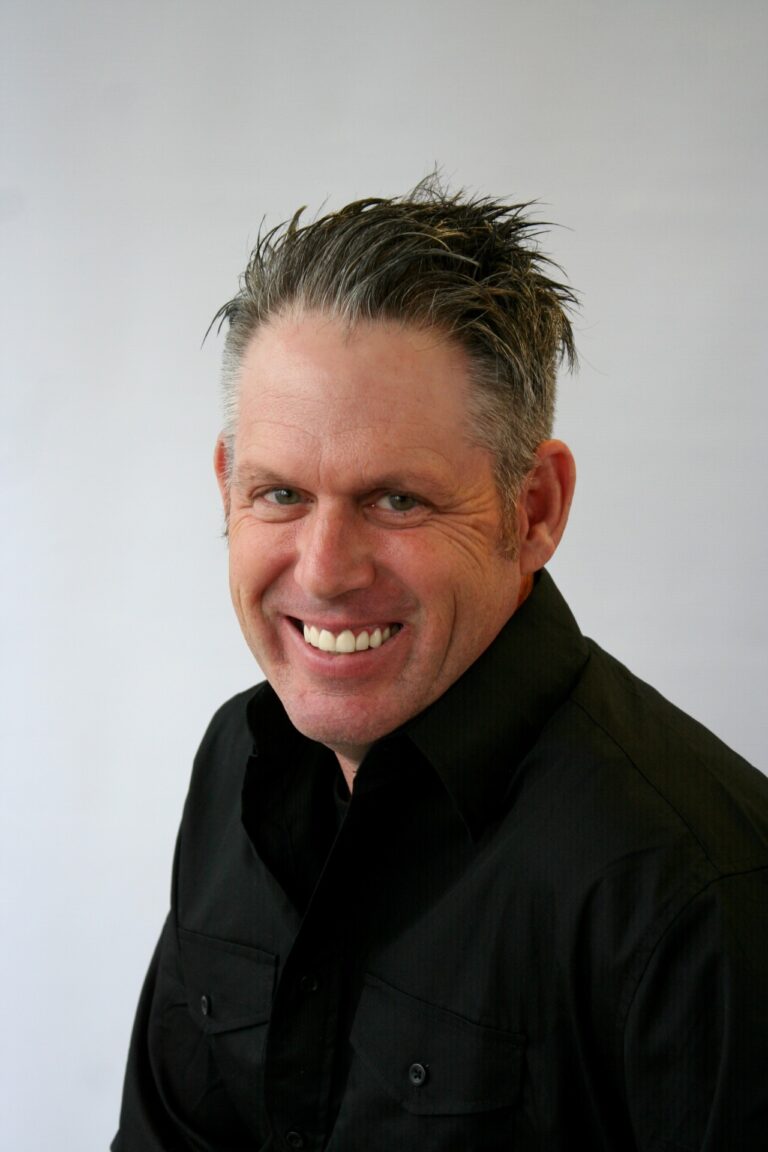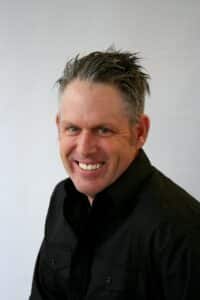 BOBBY BLUMENTHAL
Director of Makeup
Bobby has been working in makeup & hair for nearly 20 yrs. During that time, he has worked for companies such as: Lancôme and MAC. Having a strong desire to work in fashion and editorial, he was able to work at NYC Fashion Week with celebrities from fashion, music, theater & film. He is the Makeup Director at International Institute of Cosmetology in Wethersfield & Plainville, CT.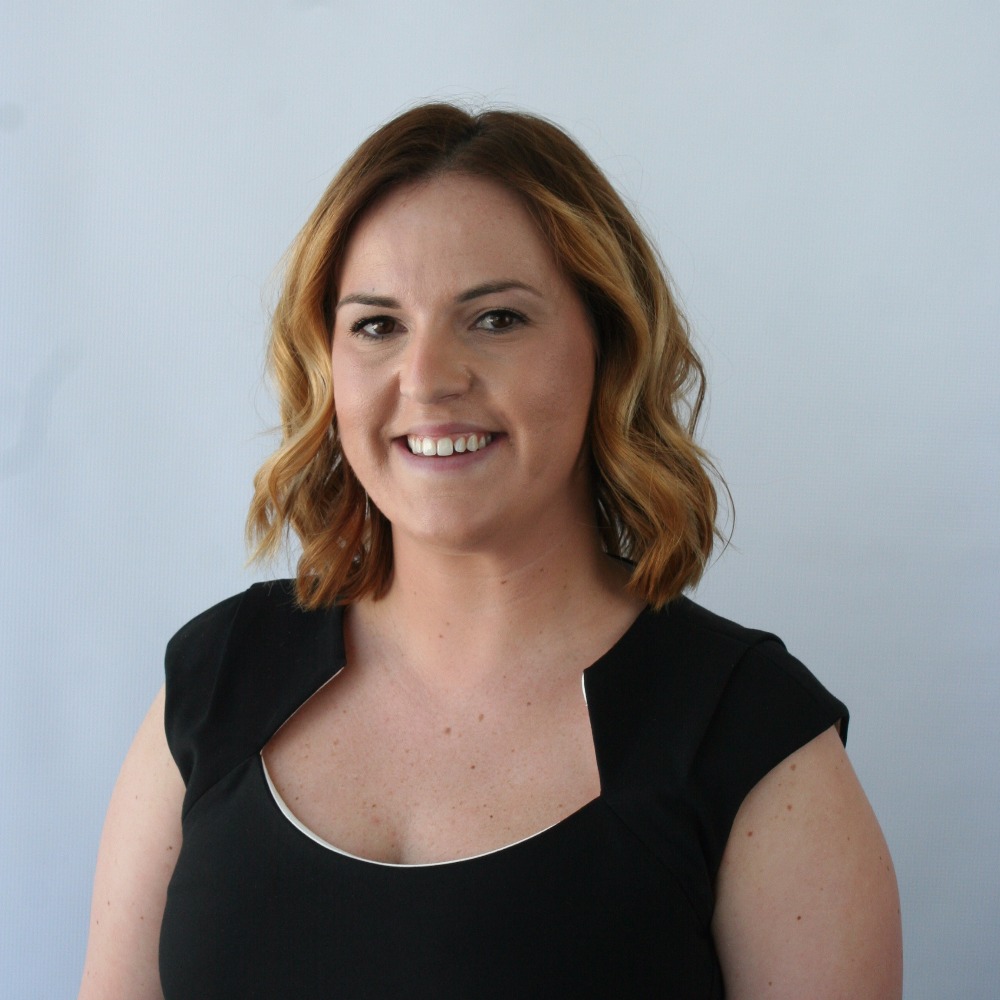 LAURA TAYLOR
Director of Admissions
Laura has been helping creative dreams become careers at the International Institute of Cosmetology since 2013. Working at a school that believes in the passion of beauty careers makes each day more exciting then the next. She graduated from Adelphi University with a B.A in Communications & Journalism and is a Certified Sommelier with The Sommelier Society of America in New York City. Laura loves meeting with all of our prospective students and families to help them through the admissions process at IIC. Watching students grow into amazing artists is one of the most rewarding parts of her career. When not at IIC working with prospective students, she is busy living life with gusto and spending time with her husband and amazing dog.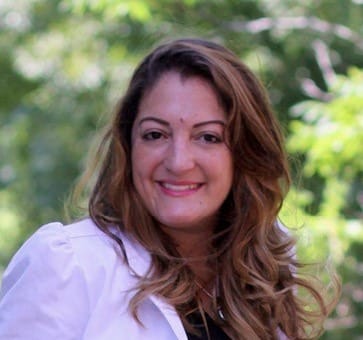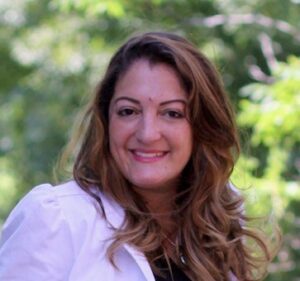 JESSICA ALNAQEEB-GONZALEZ
Head of Eyelash Extensions
Jessica has over 13 years of combined experience in education, distribution and as a service provider. Her desire to share and inspire professionals who are eager to be part of the lash industry reflects in how she provides hands on training. Due to competitive demand today; extensive step by step training in the art of lash extensions will set the student apart from other trainings offered.
Jessica shares what makes her business Lash Esthetica profitable providing a business model that a student can emulate for success. She provides the resources in the marketplace, focused on education through sharing the secrets of client retention, providing a safe environment for learning along with highlights of a custom curriculum. The launch of the eyelash extensions curriculum at International School of Cosmetology is an exciting opportunity that is exclusive to professionals only. Jessica is excited to be part of International Institute of Cosmetology's team.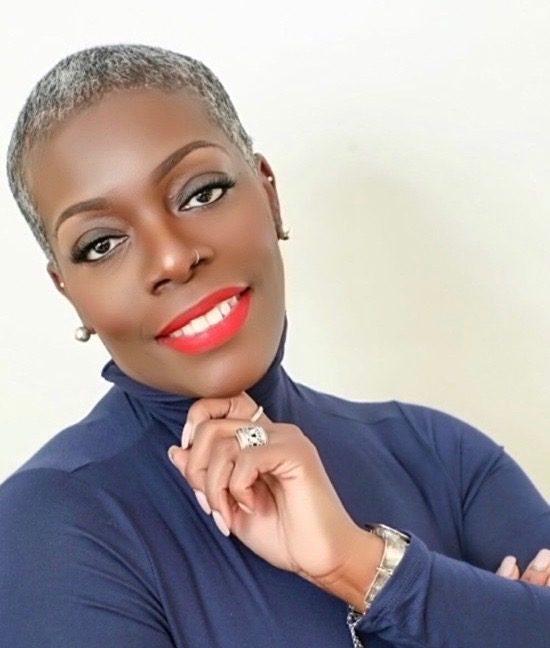 MICHELLE HAYES
Head of Esthetics
Michelle is always learning the beauty of skincare. It's an ever evolving industry. Since becoming an Esthetician, Michelle says, "My skin looks and feels great." There are so many things to cover as a teacher. The many benefits of addressing skin needs include keeping the skin calm, targeting signs of aging, skin brightness and smoothing the texture of the skin. Michelle loves seeing the results on her clients and being able to teach students to get the same results for their clients. "A happy client means a happy esthetician. We should all love the skin we're in."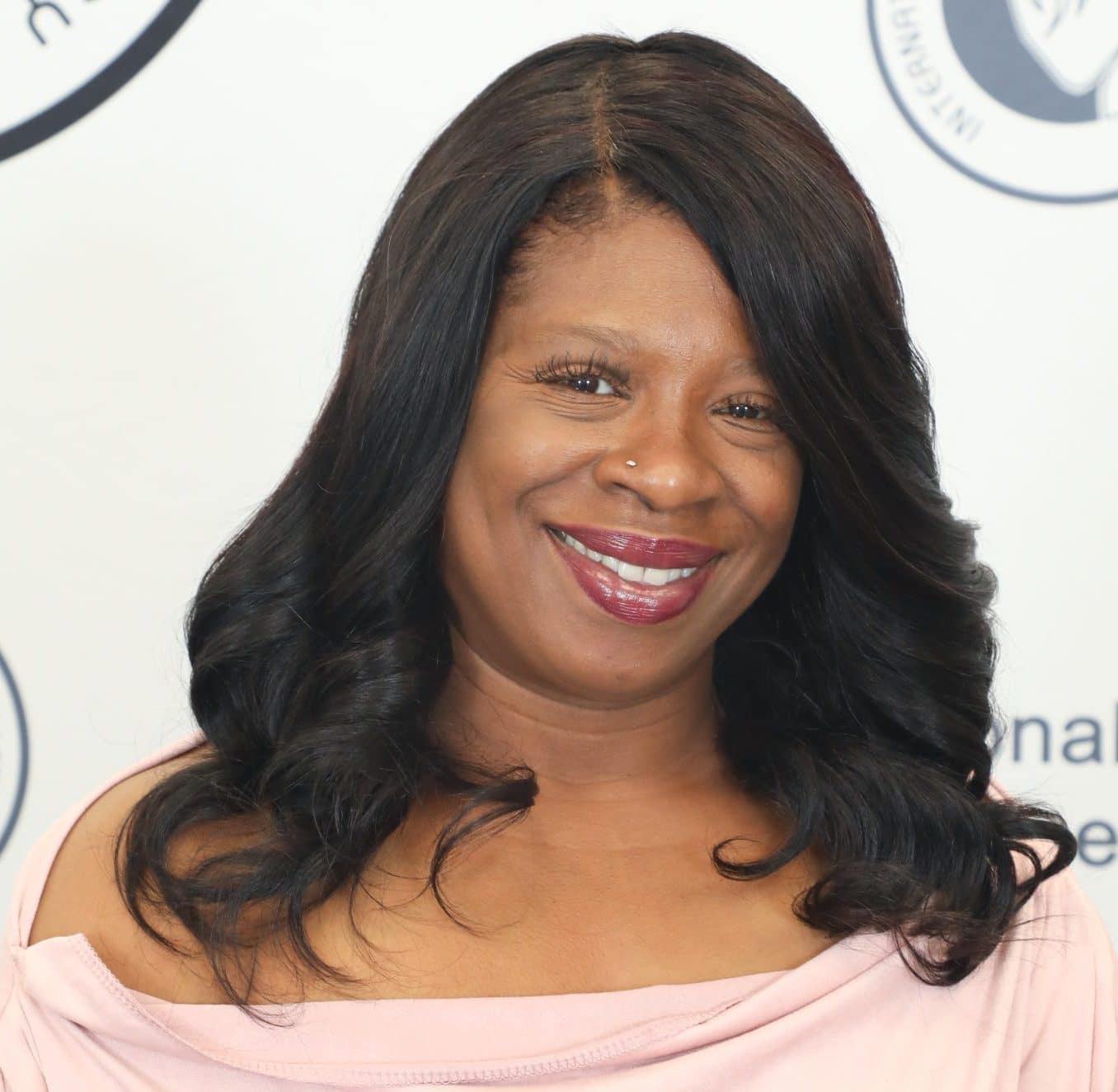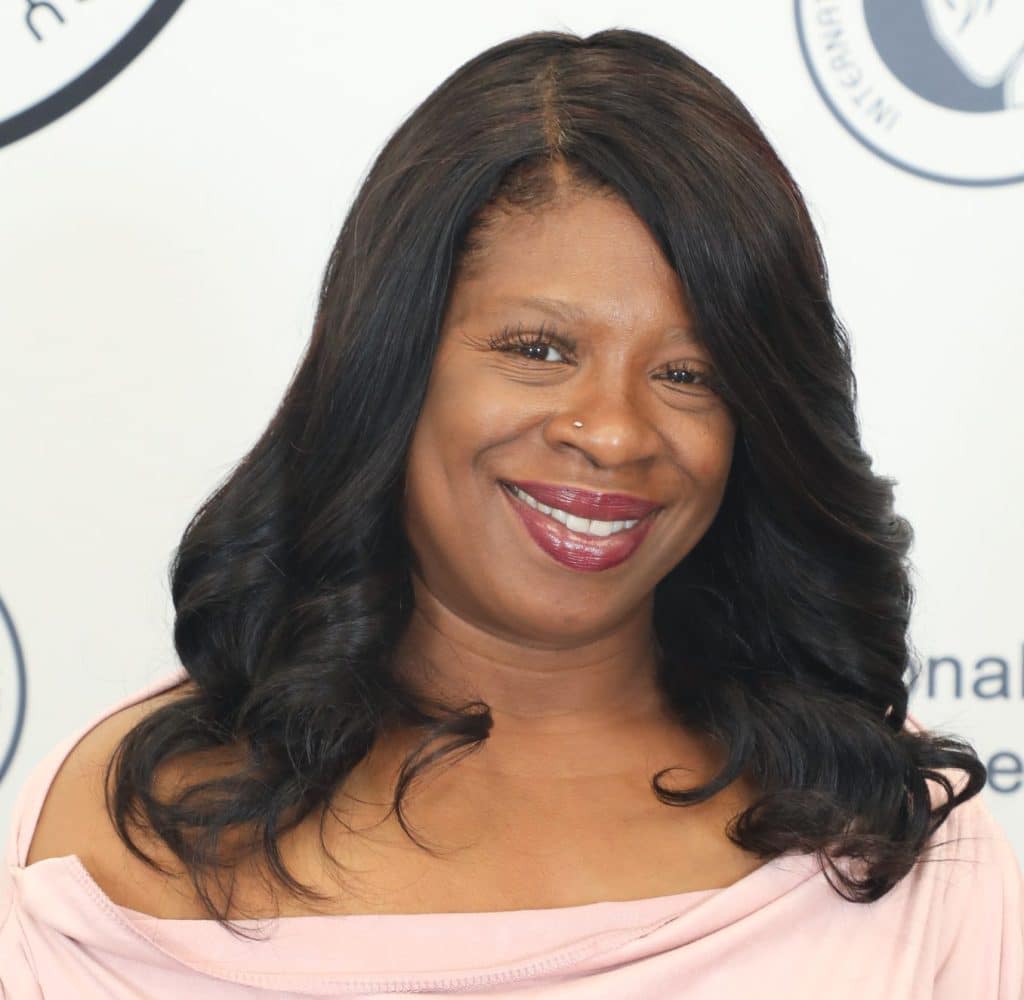 KESHA GRINER
Lead Cosmetology Educator
Kesha has been in the industry since 1995. She began with a focus in makeup and later moved on to include all aspects of cosmetology. In 2010 she started teaching at IIC because she enjoyed the family business aspect and how the Gugliotti's keep all of their employee's motivated, educated and valued. She enjoys inspiring and training future stylists. Kesha has experience with all types and textures of hair and can teach students how to be fearless in styling all types of hair. She has a strong passion for teaching and success because it means accomplishing goals through dedication and determination.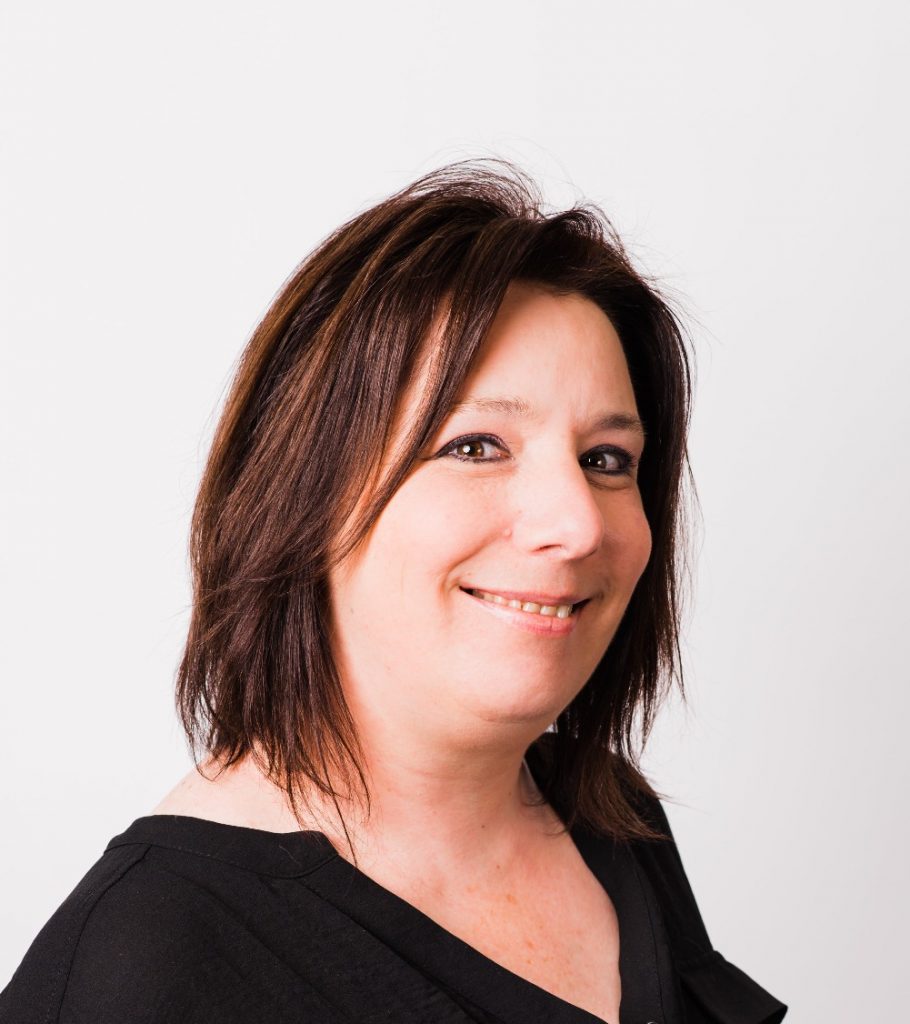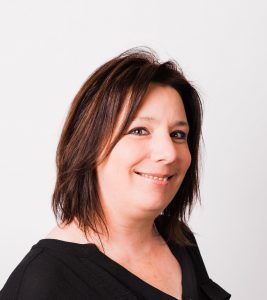 EVA CORMIER
Cosmetology Educator
Eva began her hairdressing career in 1986 after graduating from the CT Institute of Hair Design. Throughout her years behind the chair, she was able to nurture the passion she has for this industry through advanced education in the fields of cutting, color and hair extension design.
While working as a stylist, she realized how much she enjoyed educating her clients on their own hair care. She knew the next chapter in her career would be education.
She joined the International Institute of Cosmetology in 2013. Being an educator renews the excitement she has for cosmetology by witnessing the successes of her students on a daily basis.
She takes great pride in coming to work every day knowing that she is part of a team that is shaping the future of Cosmetology.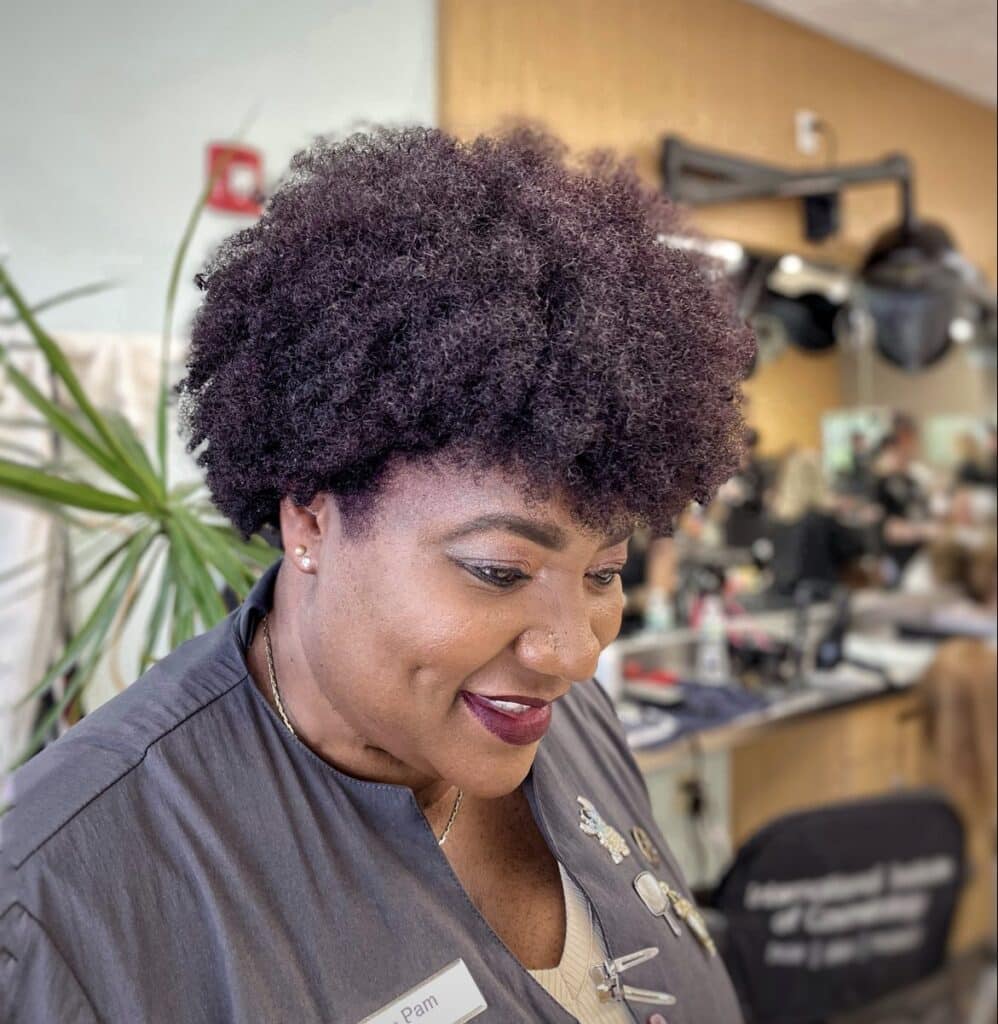 PAMELA HARRISON
Cosmetology Educator
Being in the industry for over 22 years has given me a love for cosmetology. My first love was all aspects of nails.
Before becoming a cosmetologist, I had the joy of attending hair shows. The excitement sealed the deal for me.
After having children, I took a step back from the industry. Soon, I wanted to be involved again and visited the cosmetology school I graduated. Once back in the business, I was asked to become an educator. Since 1999 I have had the pleasure of teaching and found a love of giving back to others and making the classroom fun.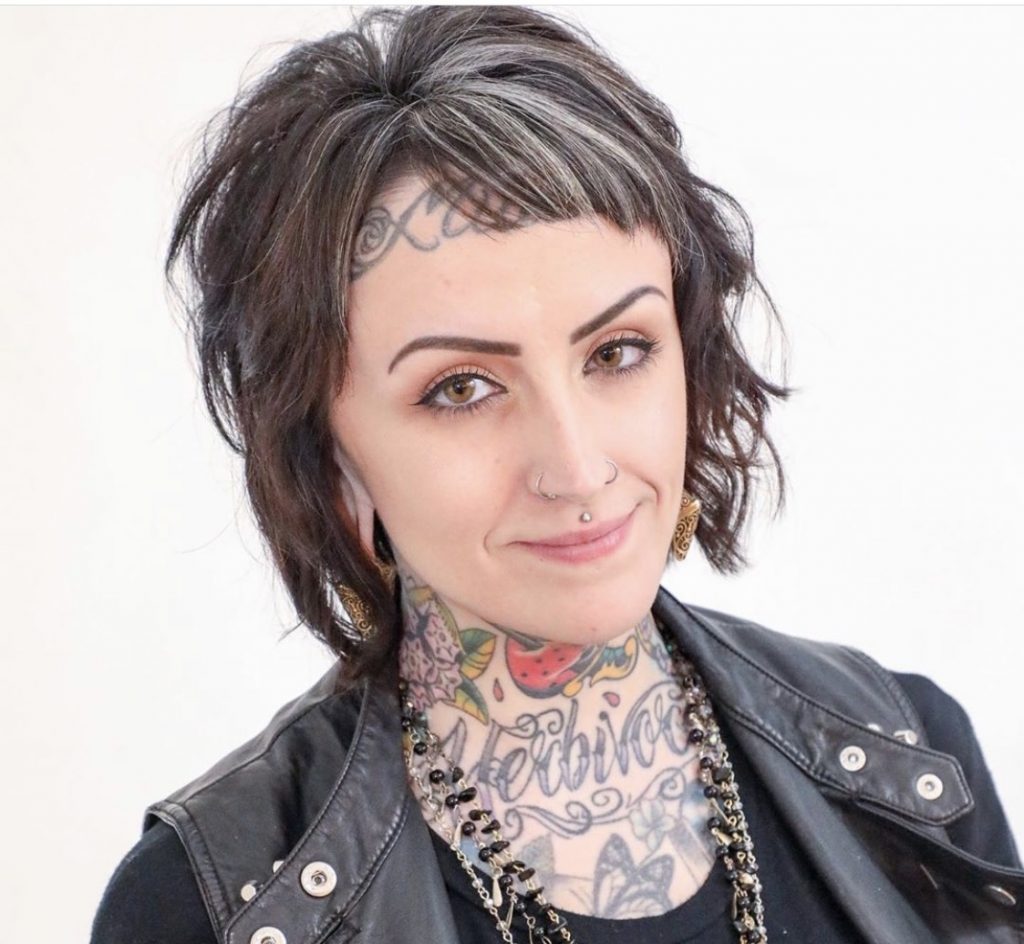 AMBER BLACKTHORN
Cosmetology Educator
After finishing beauty school, Miss Amber jumped right into a busy salon career.
She was part of a salon team that offered continuing education and with senior stylists who provided constant inspiration. One of the last questions she asked her beauty school teacher was, "how do I become an educator like you?". She said when the time was right, it would happen. After seven years behind the chair the time was right, and Amber joined the IIC team.
Over the years she studied, practiced, and became certified in different methods of energy healing, mindfulness, and communicating compassionately. This has allowed her to build a special relationship with clients and an encouraging bond with students.
"I hope to always learn just as much from them as they learn from me."

CHANICE HAUGHTON
Cosmetology Educator
Chanice has been in the hair industry for 10 years. After graduating from cosmetology school, she worked in many salons learning and perfecting her craft. Eventually she becoming a salon owner herself. She fell in love with the idea of educating clients on their natural hair which has led to her current career. "I noticed school and most salons I worked in didn't focus enough of natural/curly hair, so I am extremely happy to be able to educate students to feel comfortable doing all types of hair." "She believed she could so she did "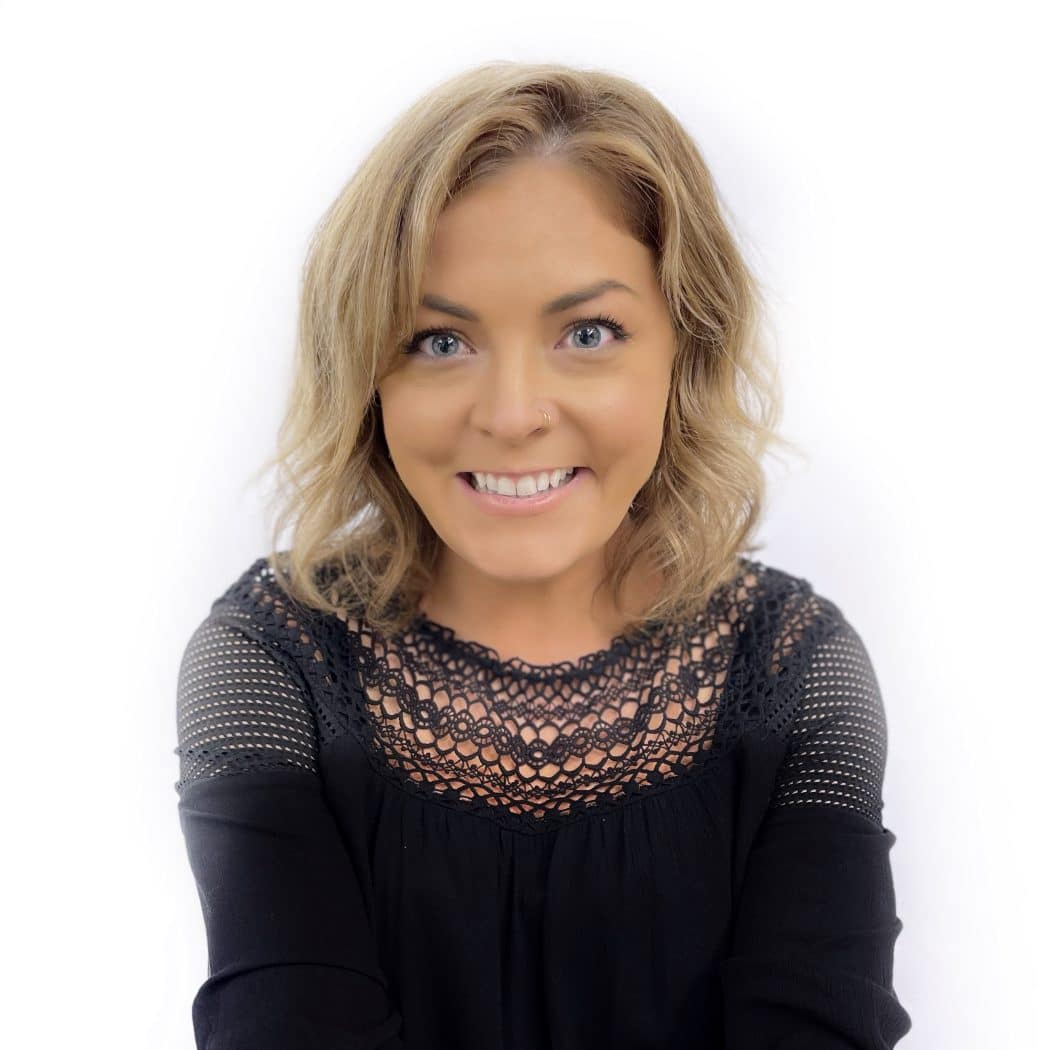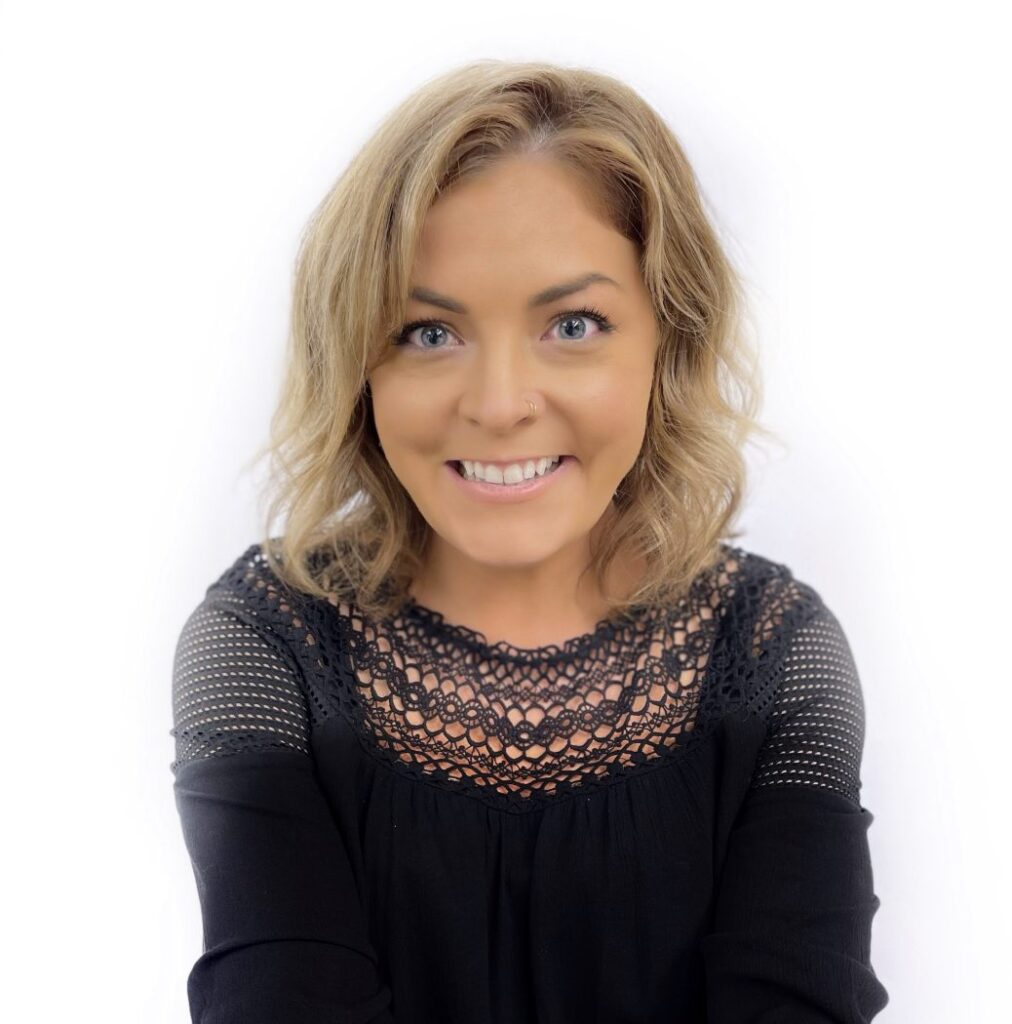 AMBER PELLEGREN
Cosmetology Educator
After years of working behind the chair, Amber joined the International Institute of Cosmetology team of educators in 2020. She is a former graduate of the International Institute of Cosmetology, class 2007. Amber brings years of experience in hair sculpture and color formulating. She appreciates educating new talent. She enjoys bridging student's creative talents and communication skills as they grow in their craft.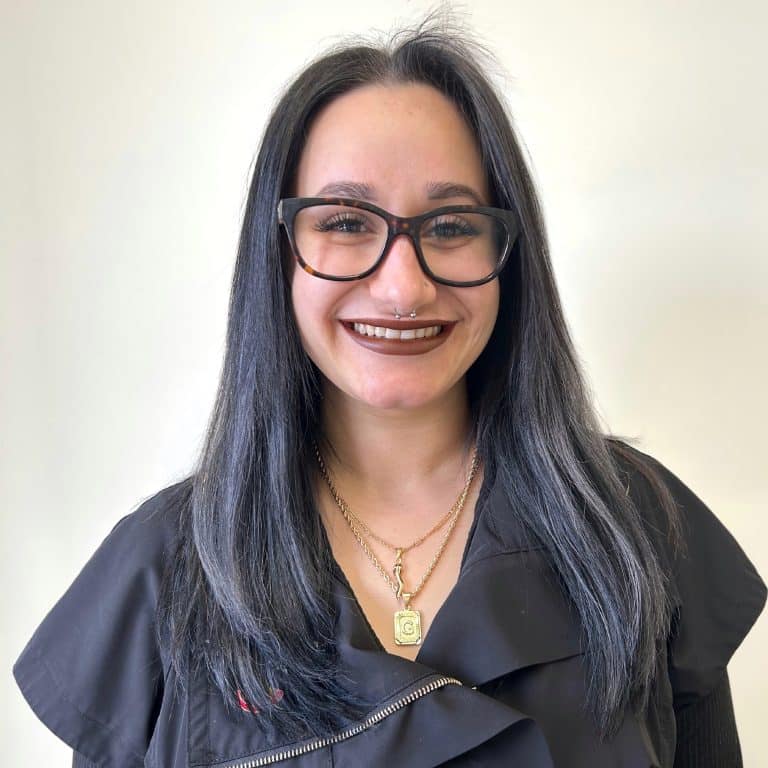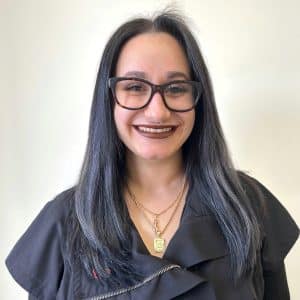 GIANNA ACONFORA
Cosmetology Educator
Gianna's passion for the beauty industry began the second she was born. Growing up and watching her aunt as a stylist, quickly she fell in love with hair & beauty at a young age. Graduating from International Institute of Cosmetology in 2016 she started taking clients behind the chair. While working behind the chair for 5 years, she consistently continued her education in the industry. Gianna has a deep love for haircutting, coloring, blonding & working with curly hair.
Gianna loves that she gets to share her knowledge to inspire future stylists.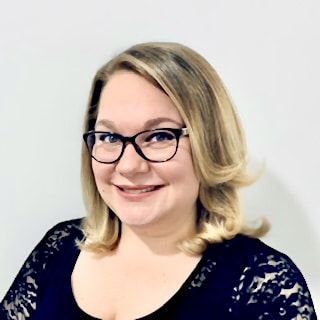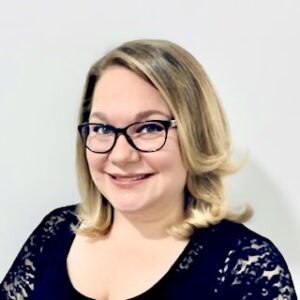 MARISSA BETANCOURT
Cosmetology Educator
Before cosmetology school, she went to college to be a teacher and was still exploring what she wanted to teach. Then she decided to give Cosmetology school a try, quickly she fell in love with making people feel beautiful. Over the years her experience includes running two hair salons. One salon became the most successful in the region. Marissa and her team won "National Wow" The reason for such success was the power of a strong team. Mostly, the team consisted of newer stylists that continued to learn through Marissa's coaching and utilizing ongoing education. This was the moment she realized that she wanted to teach. Helping inspire new stylists in the industry became her passion.
"I truly enjoy watching my students grow into successful individuals."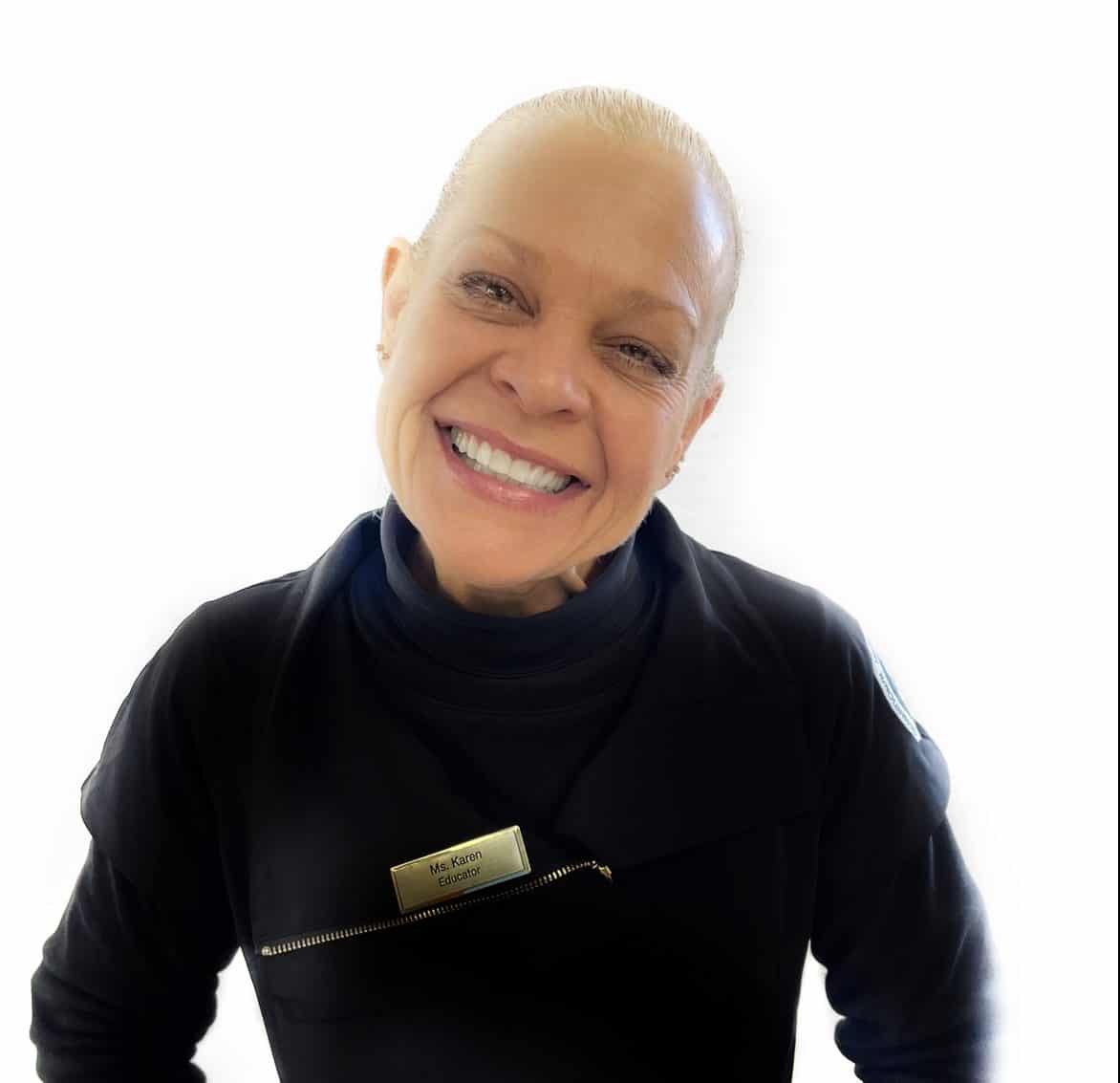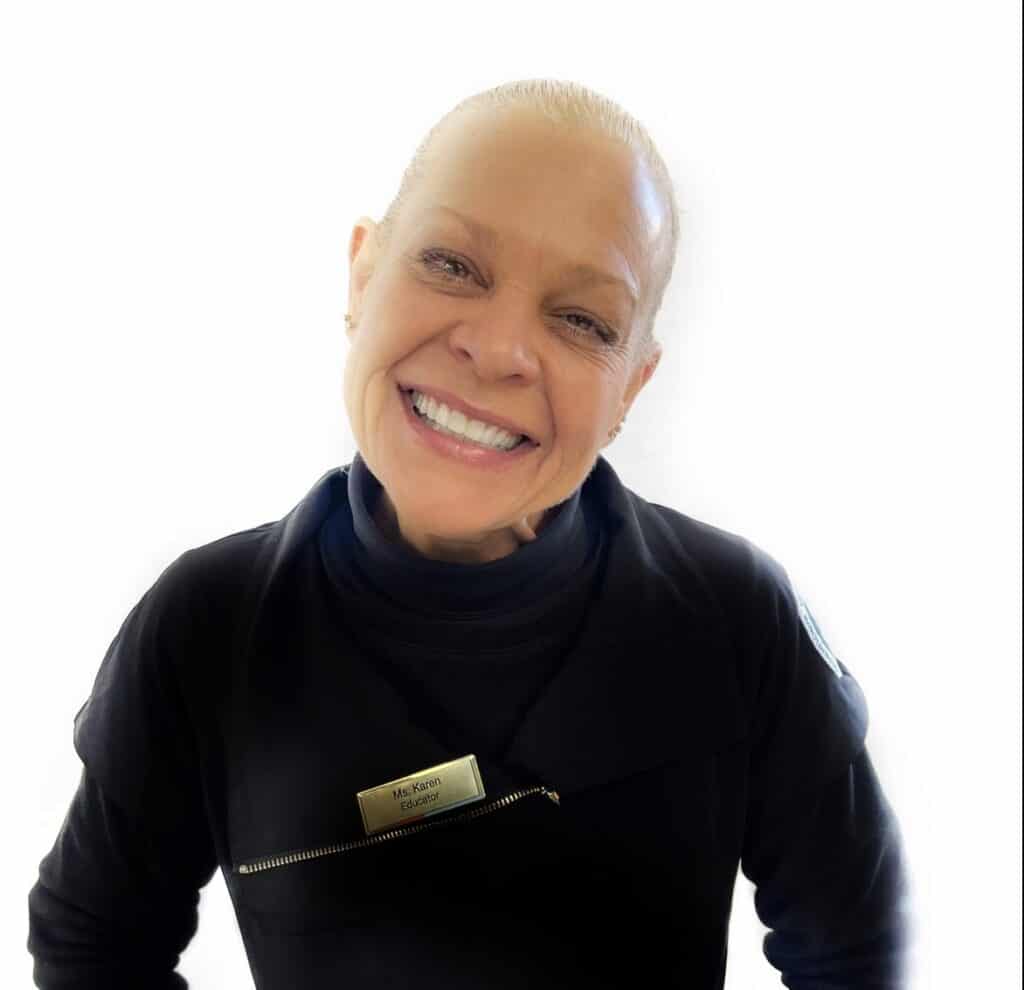 KAREN SCHWARZMANN
Cosmetology Educator
As a dedicated professional, Karen, aka "Ms. S" has more than 30 years of diverse experience, holding multiple licenses in the beauty industry. Career achievements include Salon stylist, Salon & retail manager, Hairdressing/Barbering & Esthetics Educator, Educator Trainer, Director of Education and School Director. In addition to 11 years as a Pivot Point/Redken Educator and 16 years Milady, she obtained Master Educator and Nuts & Bolts Business Certifications, attending yearly Career Educator Alliance (CEA), as well as gaining recognition as a finalist in the (AACA) National Educator of the Year.
As a fierce competitor, she has mentored/supervised National, State & inter-school, Professional and Student competitions with winning results.
Developing unique and creative motivational techniques in hopes to inspire a student's journey in their pursuit of dreams.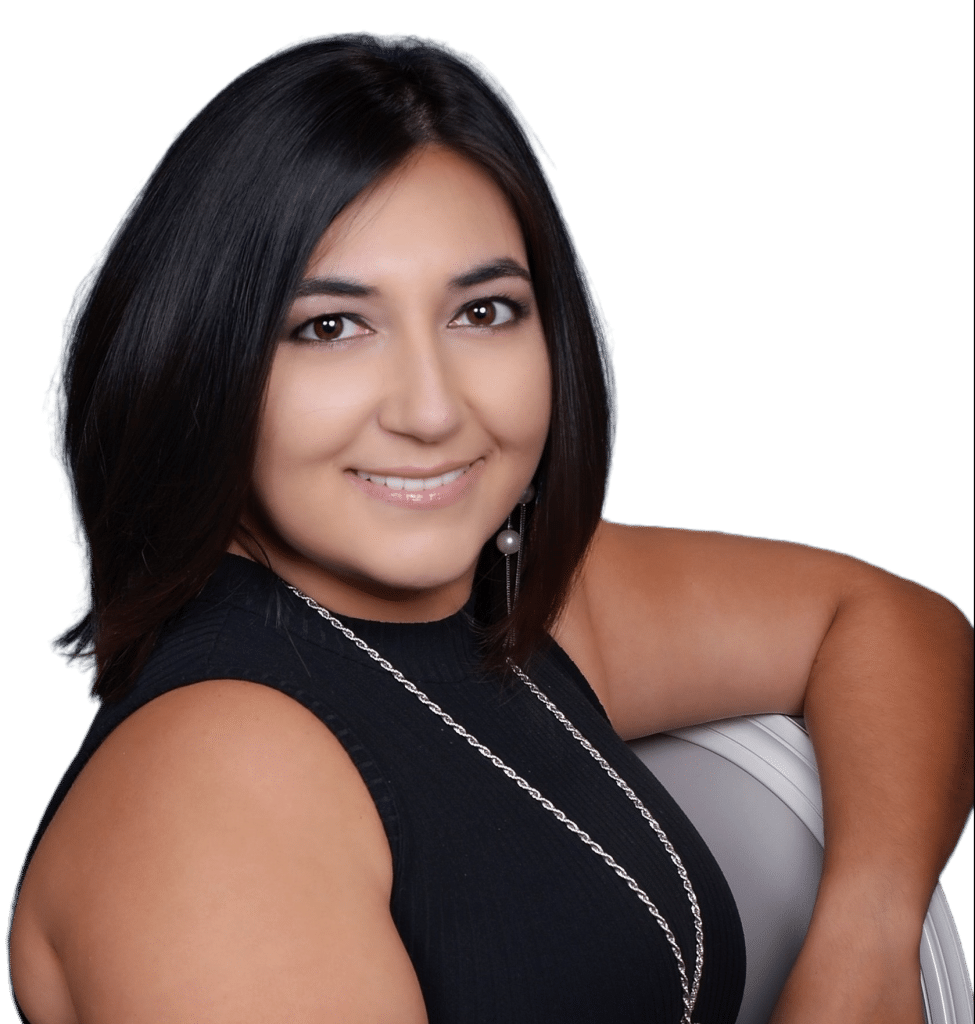 FIRYUZA MANAPOVA
Nail Educator
Firyuza is a professional beautician who has been in the industry since 2015. She is a graduate of the International Institute of Cosmetology, and holds a Hairdresser/Cosmetology license as well as a Combination Nail Technician/Esthetician/Eyelash Tech license. She is creative and professional about her craft and has established herself as a successful beautician by focusing on special occasion hairstyles, lash extensions and Eastern European-style manicures. She is experienced with providing quality nail services to clients, and is dedicated to remaining up-to-date on the latest nail services technologies, designs and trends.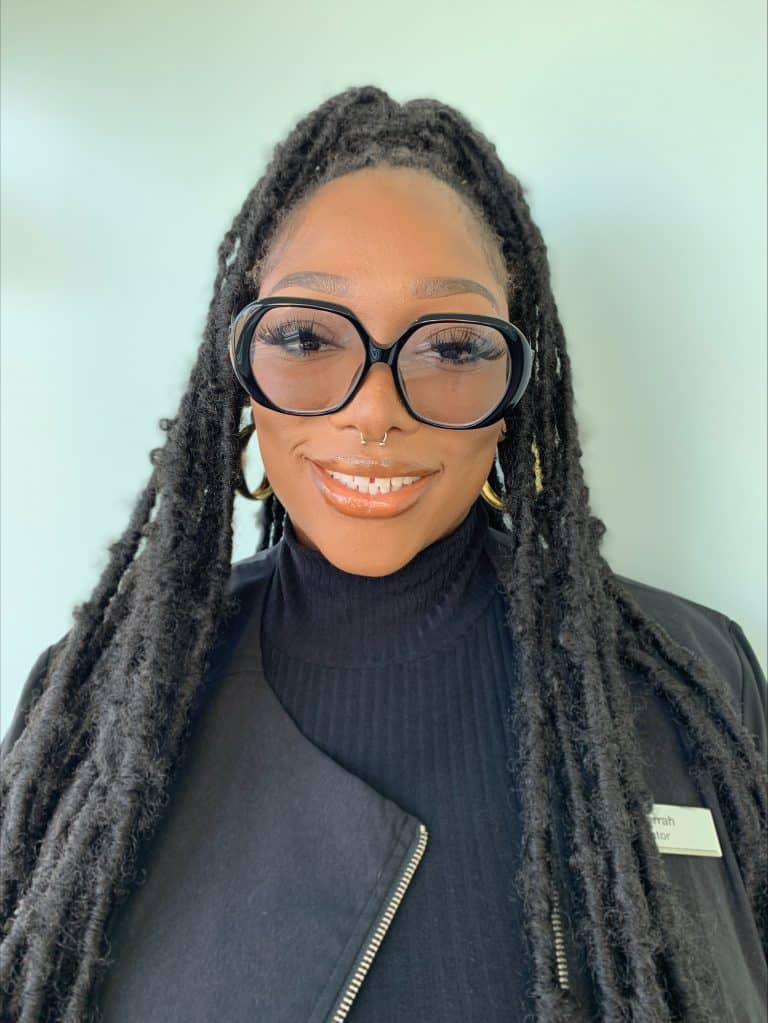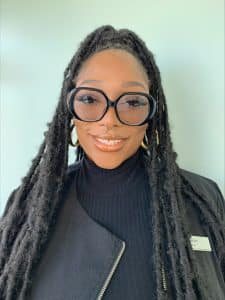 LACORRAH SNIDER
Cosmetology Educator
Ms. Corrah has been in the beauty industry since 2014. Over time she grew to love working with makeup and hair. Lacorrah found a passion for teaching and making an impact on lives daily. She is a strong believer that "if you love what you do you never work a day in your life".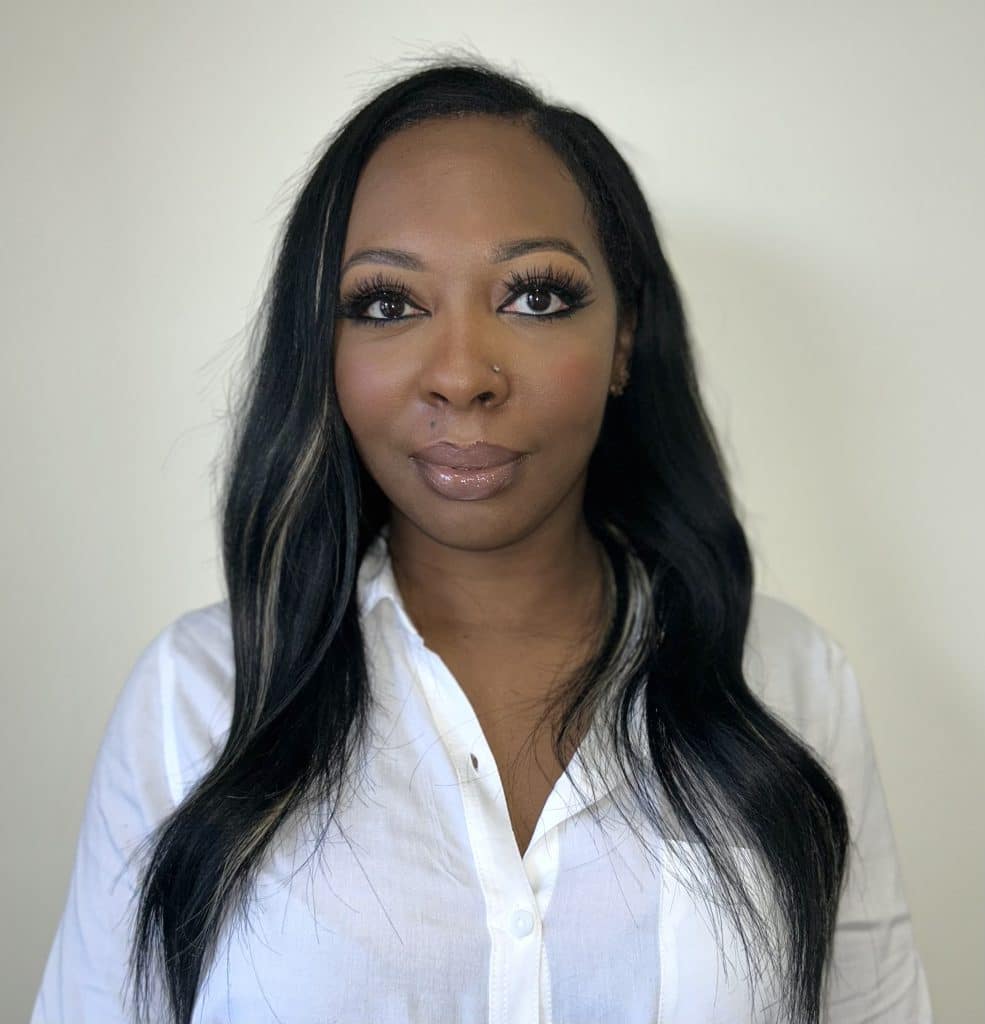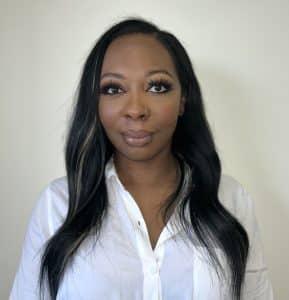 CANDICE JONES
Cosmetology Educator
Miss Candice is a highly versatile licensed Cosmetologist and Makeup Artist, serving clients with all textures of hair. With over fourteen years of experience in the beauty industry, her specialties include: flawless makeup application, hair coloring, treatments, silky blowouts, and keeping the integrity of the hair an absolute priority. Whether working with hair or makeup, Candice is constantly mastering her skills through education and keeping up with the current trends/techniques. Candice is excited to share her tips and tricks which she has accumulated over time in this industry. 
ERICA GUERRINI
Cosmetology Educator
Bio Coming Soon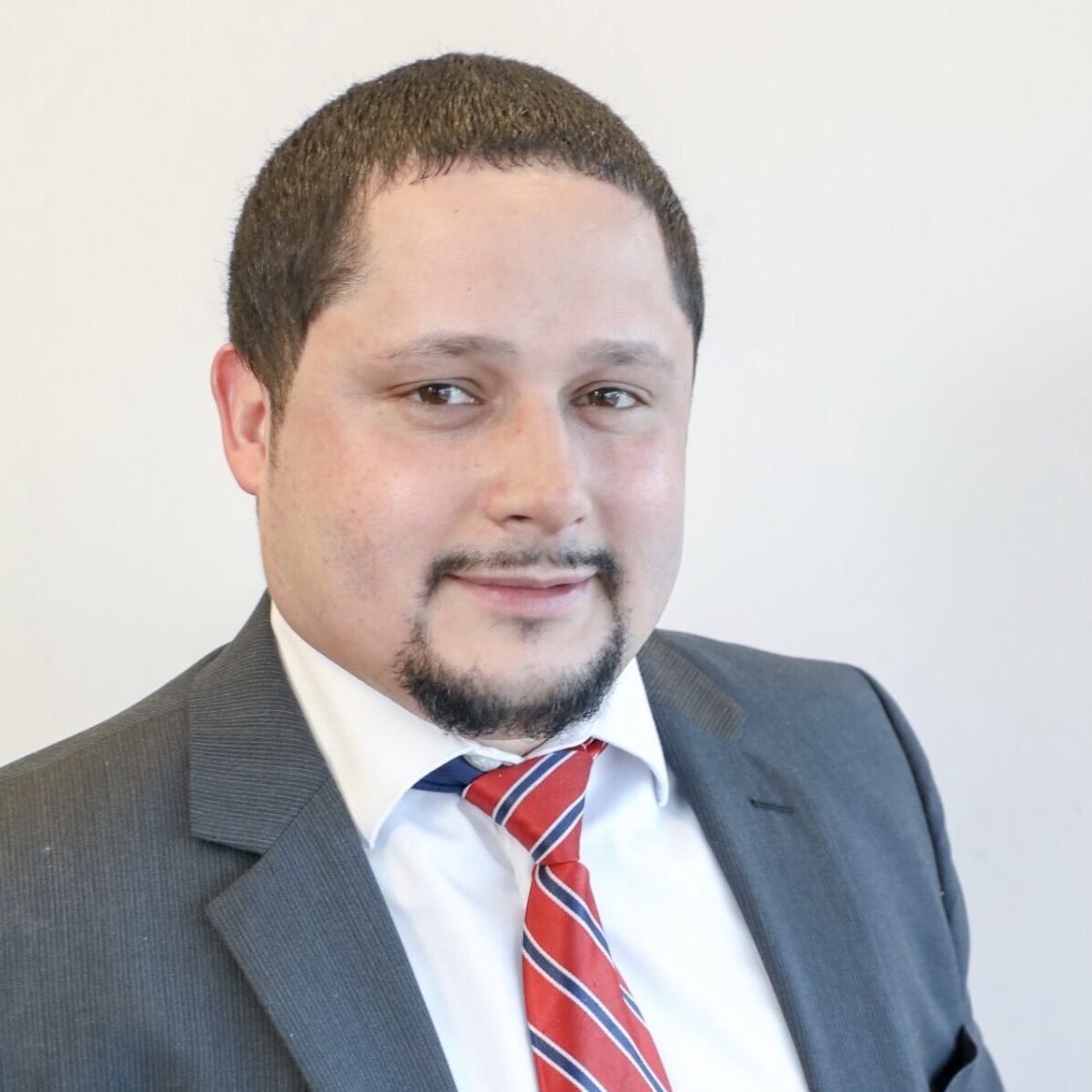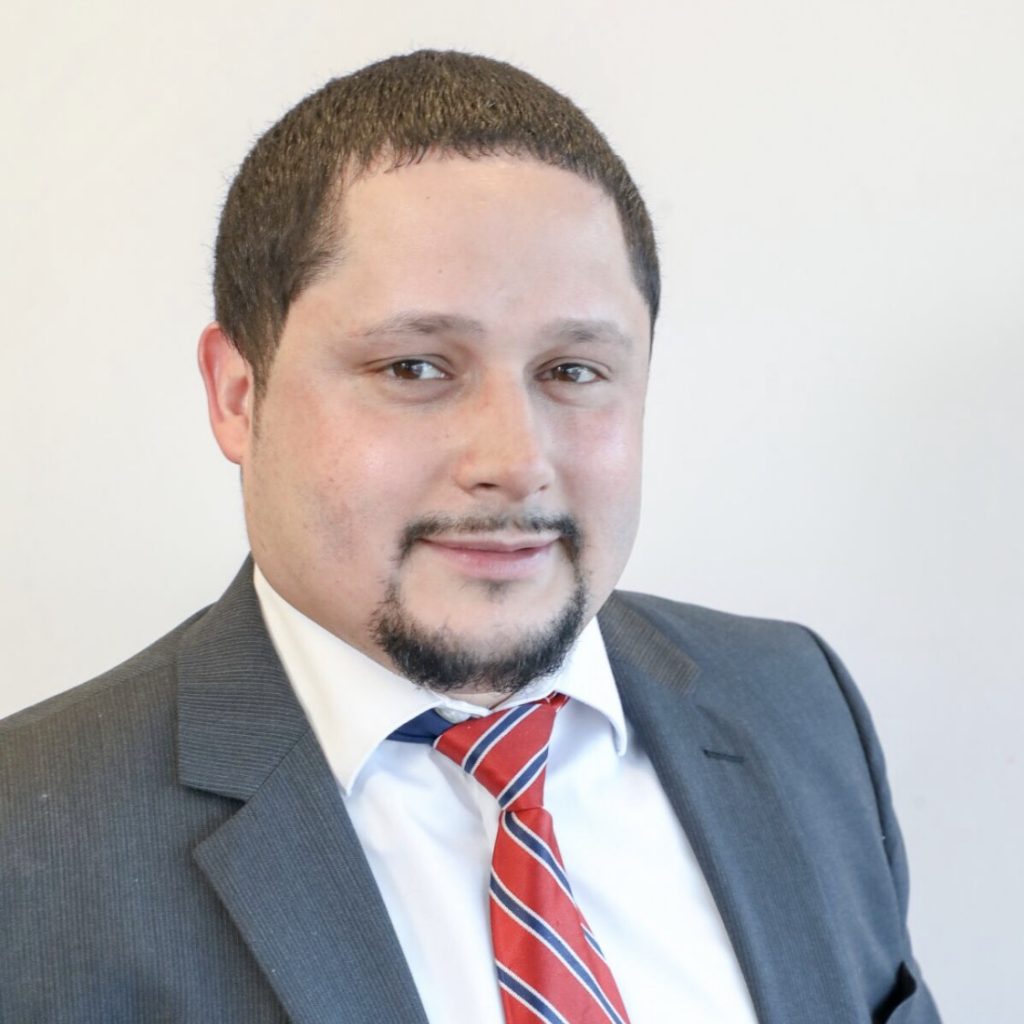 EMANUEL RIVERA
Financial Aid Officer
Manny has over 10 years' experience working in post-secondary schools in Connecticut. During his work journey, Manny specialized in working with students and parents with financial aid. He is bilingual in Spanish and English. He enjoys working with families to understand what they are eligible for in financial aid and how to make sense of it all. Upon graduating from the American Institute in 2015, Manny obtained a Diploma in Computers and Networking Security. He is also a recipient of the MAP award. During his time in school, Manny developed his communication skills to relate to parents and students in the enrollment process. "Graduation is my favorite day" The biggest emphasis for students throughout school is their graduation experience. Manny is happy to make the financial aid process as smooth as possible for all.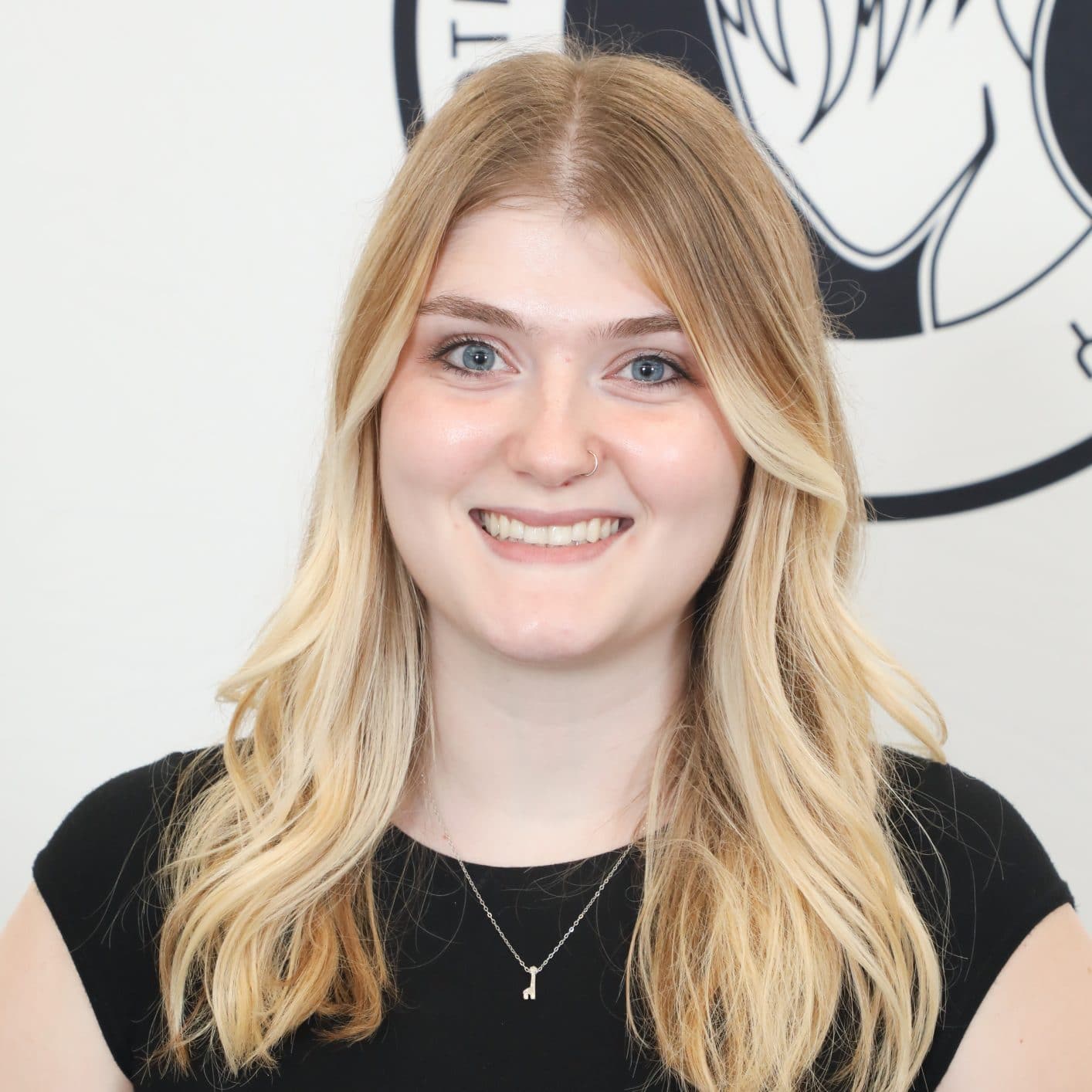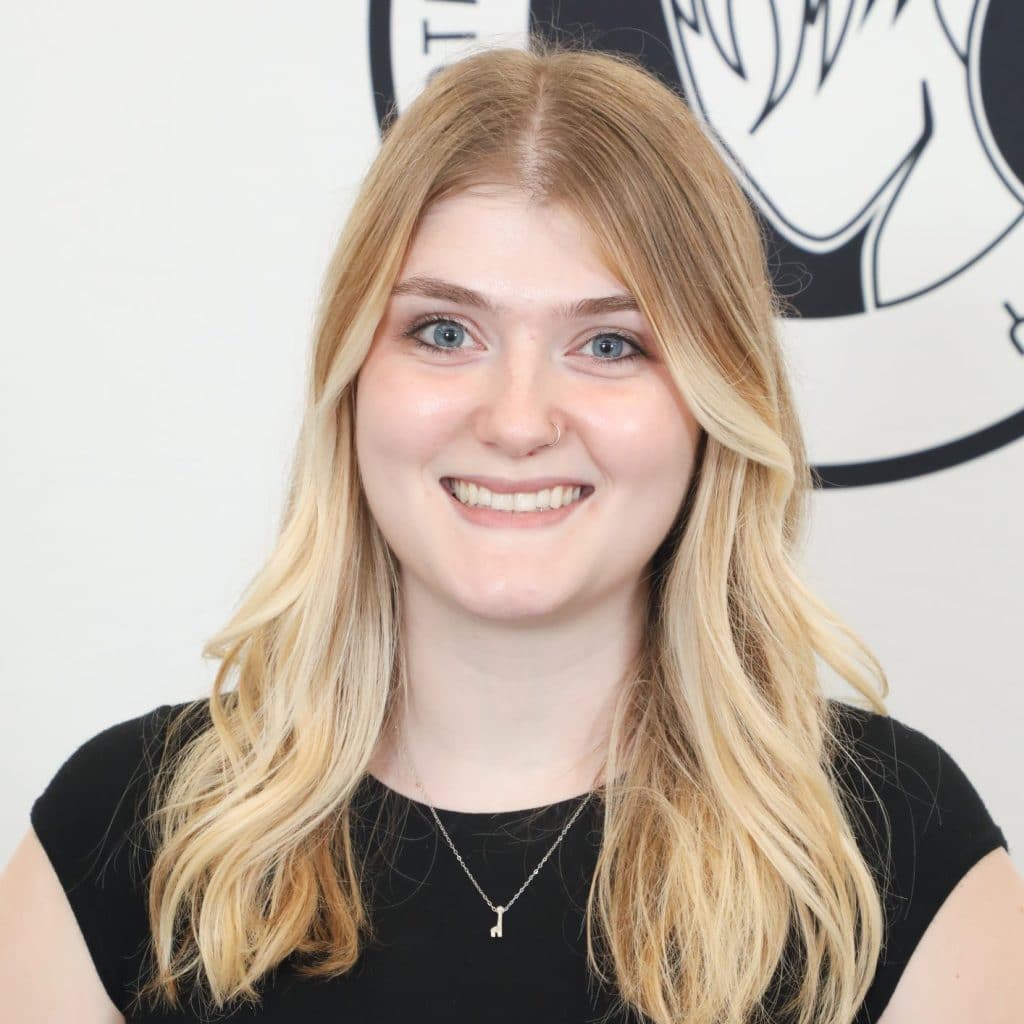 OLIVIA HARTEL
Student Accounts
Since Olivia was 13 years old, she knew she wanted to be in the beauty industry. Her experience at Tracy & Company Salon as a Receptionist, which included performing client outreach, gave her the skills and confidence to further her training at International Institute of Cosmetology. Being part of the cosmetology graduating Class of 2020, she knew she wanted to stay connected. When the Receptionist position became available at IIC, Olivia knew it was the right fit for her. Now her goal is to provide clients with exceptional customer service, as well as assisting our students in building confidence in their own customer service interactions.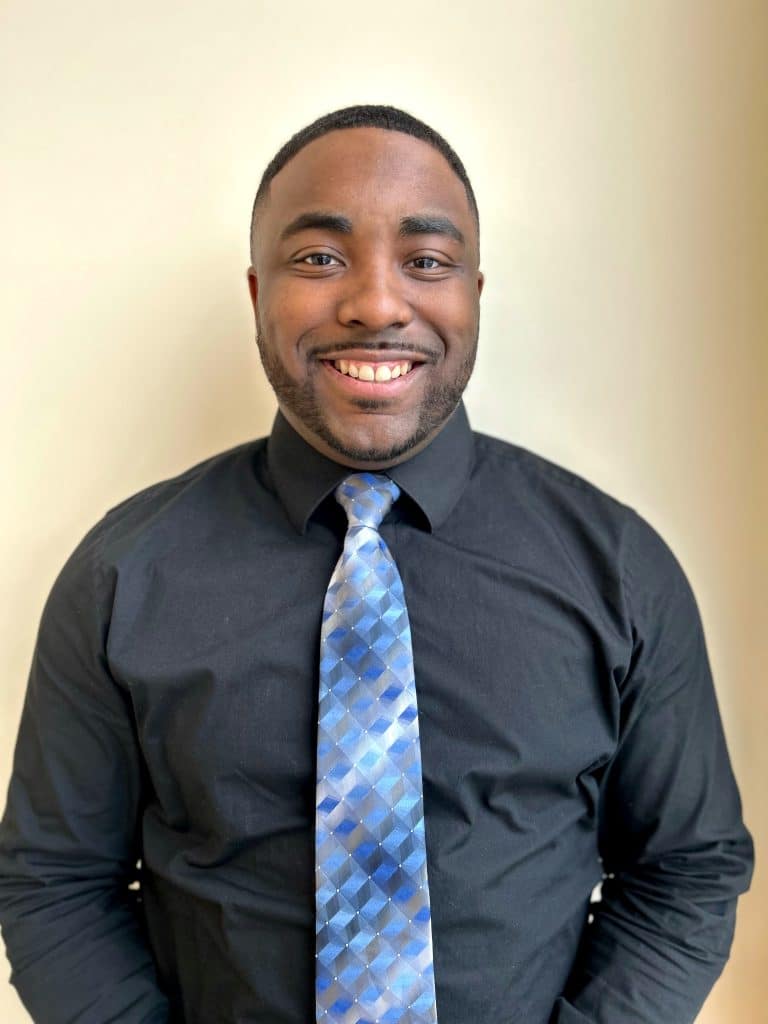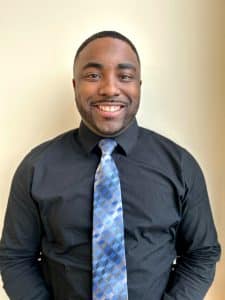 KATRELL MAJOR
Admissions Coach
Katrell is a lover of all art forms. For as long as he can remember he has been intrigued by creative processes/artists of all sorts as well as a student to it all. His life has been compiled with Fashion, Theater, Music, Dance, and so much more. The knowledge as well as the love that he has gained from diving into each world of its own is truly what motivates Katrell. His goal is to continue learning more and finding new ways to assist those who also have a dream "outside the norm."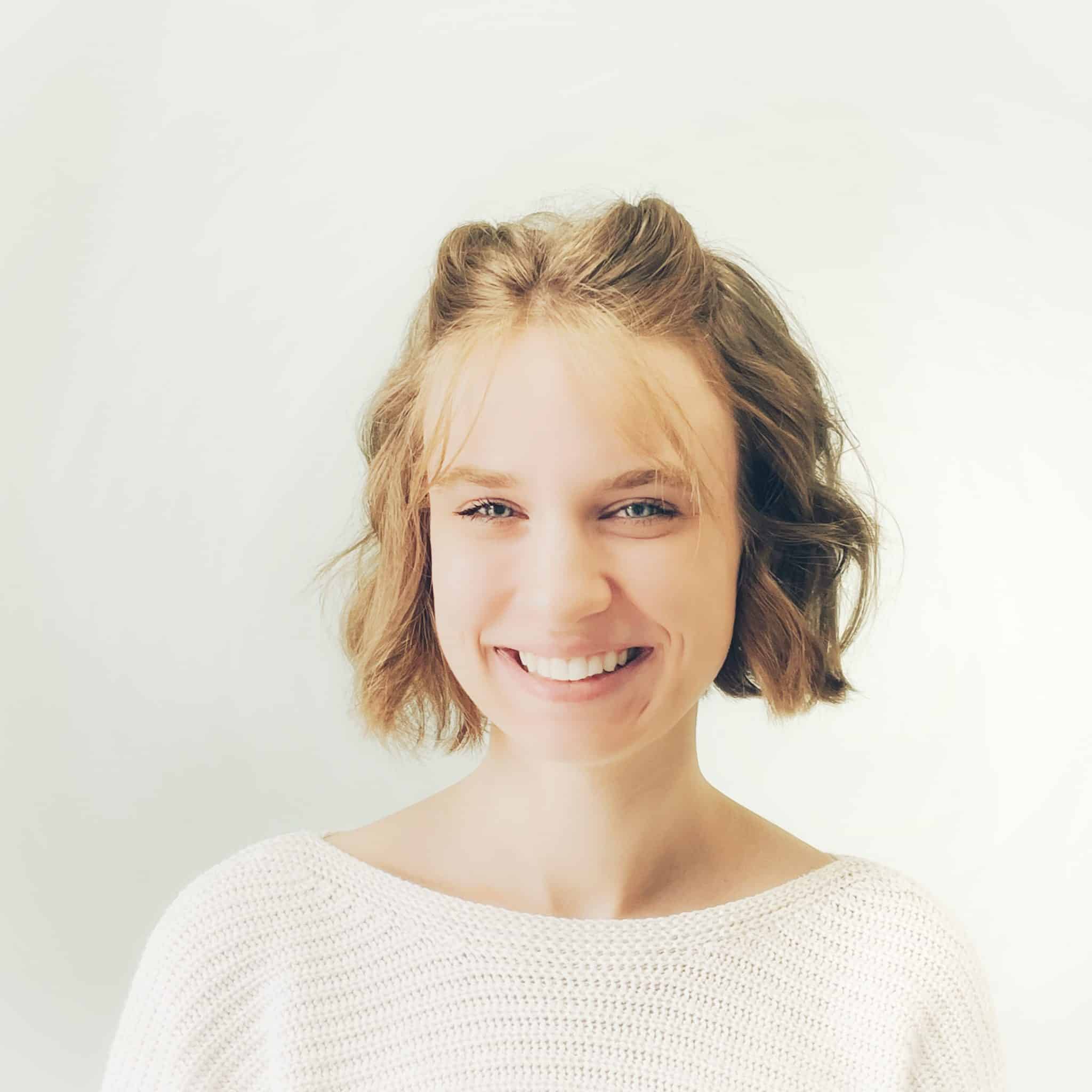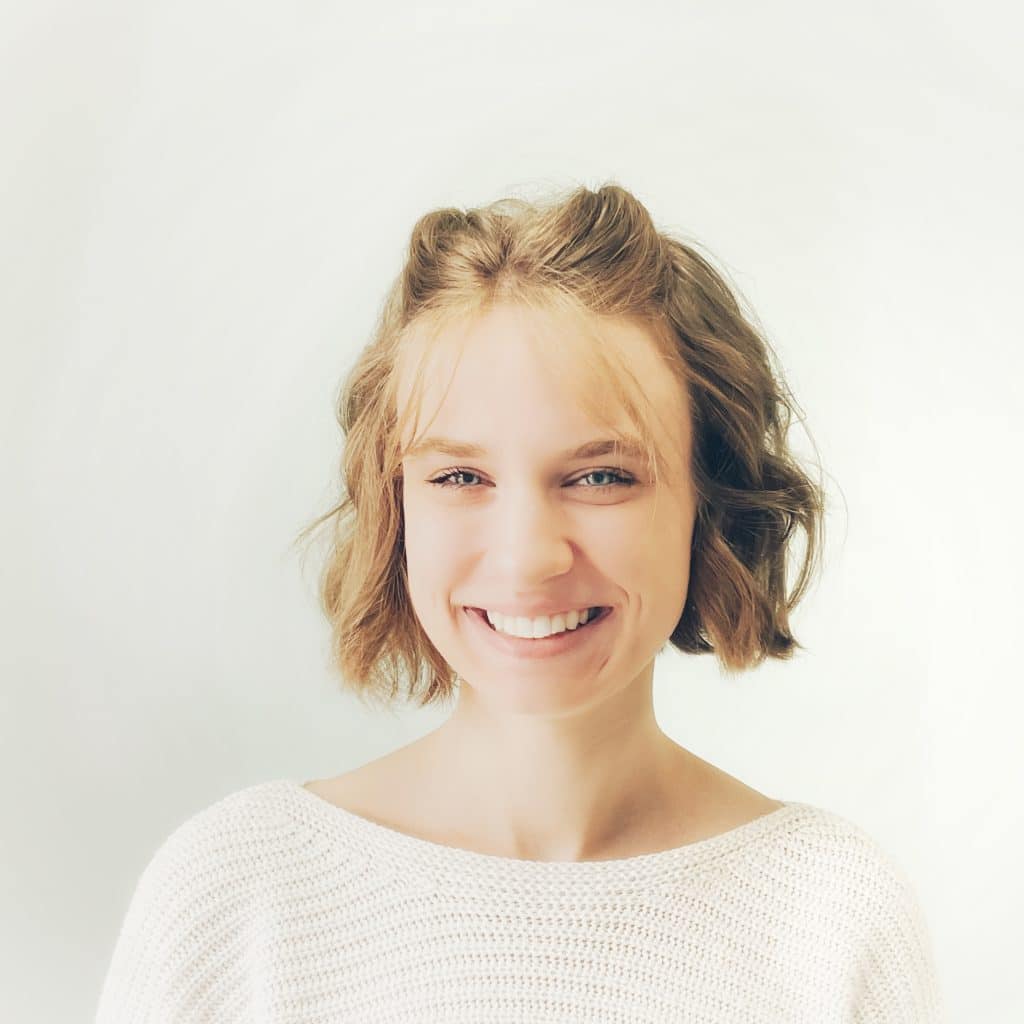 MICHAELA HUGHES
Social Media Manager
Since Michaela was young, she has always loved art. Her affinity for artistic expression lended nicely towards working in the social media field. Over the course of her undergraduate studies, she found that working with social media would allow her to express her creativity while contributing to the companies she works with. Although she doesn't work in the cosmetology field, she has always loved painting, drawing, and growing her portfolio. She is happy to join the social media team at International Institute of Cosmetology.  "I think capturing the candid moments in life is so rewarding! Can't wait to meet everyone!!"
CASSANDRA PLAZA
Front Desk Receptionist
Cassandra (who also goes by Sandra) is the front desk receptionist for the International Institute of Cosmetology Plainville Campus. Cassandra graduated from the International Institute of Cosmetology in 2021 with a cosmetology license. Makeup was the driving force behind her pursuit in the cosmetology field.  Having been in the military there wasn't much time for expressive makeup let alone hair styles. After leaving the military Cassandra felt free to express herself which eventually led to her cosmetology endeavor. Cassandra grew passionate to help others express who they are through the styles they choose. To this day Cassandra loves the idea of helping someone discover themselves through unconventional styles.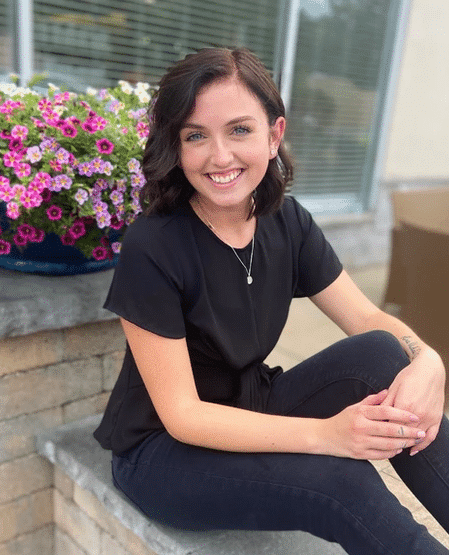 MATHENA ROSSA-GAHR
Makeup Educator
Mathena is a Makeup Academy Alumni and is currently teaching Airbrush Makeup and SFX Makeup. Since the age of 12 she would watch countless hours of makeup tutorials and practice new techniques.
Combining her self-taught YouTube knowledge and hours of practice, she grew to getting friends ready for rehearsals and performances. She became the official hair and makeup coordinator for the Windsor Locks high school musical productions. Since her training at International Institute of Cosmetology, she fell in love with more skills and became interested in teaching future makeup lovers. Her specialties include airbrush makeup, special effects and bridal glam. Mathena also works at Gugliottis Salon doing bridal and event makeup.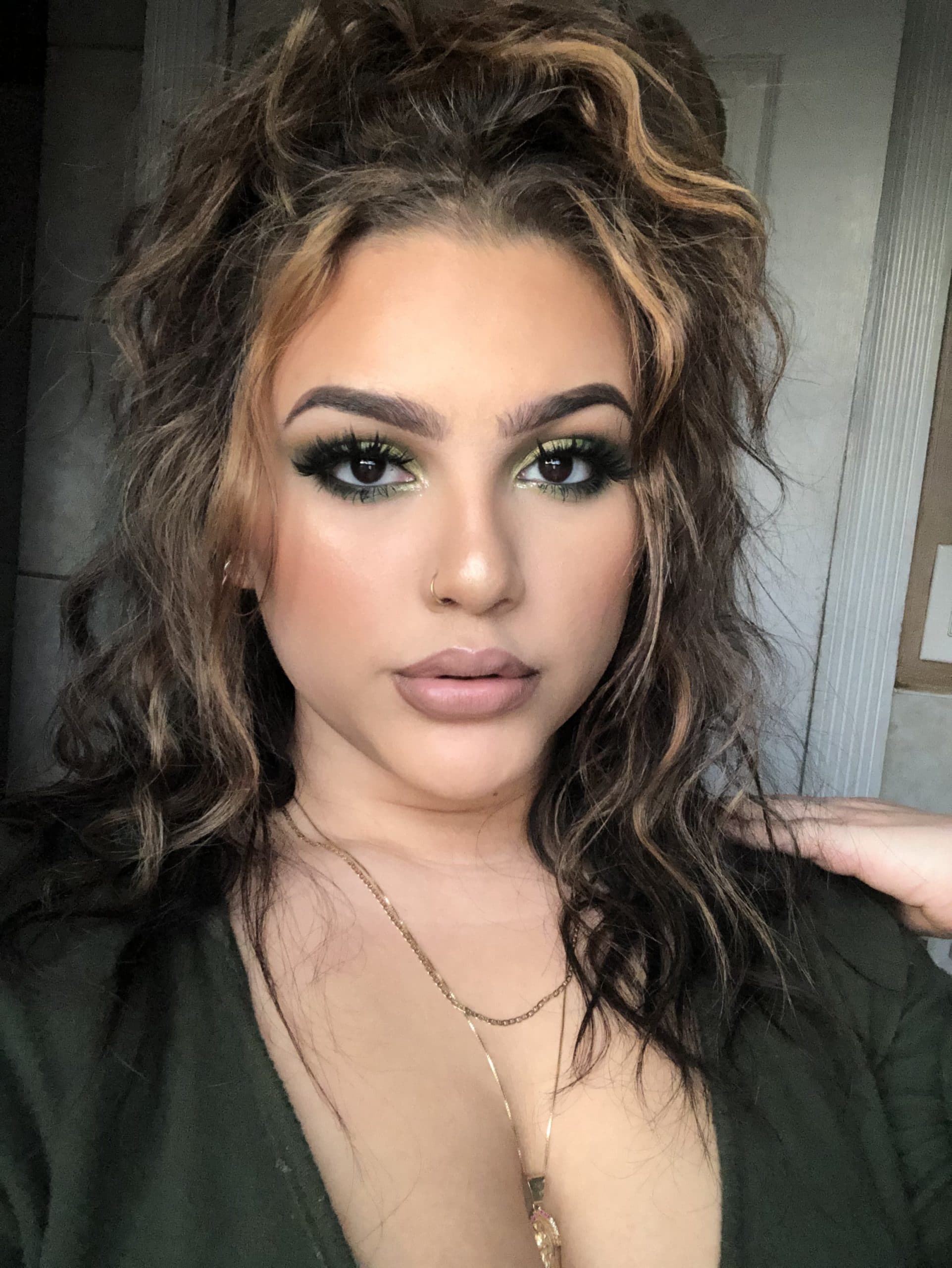 YATZABEL ANDERSON
Makeup Educator
Yatzabel is an International Institute of Cosmetology Makeup Academy Alumni. Currently she educates at the Makeup Academy instructing Airbrush Makeup and SFX Makeup.
She has loved doing makeup as long as she can remember. She has a background in art and design and continues to challenge herself by taking on colorful and creative projects.
Yatzabel has been part of the makeup industry for over 6 years and has taken on many different roles. She has worked with retail brands and bridal salons and enjoys bringing her love and knowledge of makeup to students.