Nail Technician Program
100 Hour Program– $4395 (payment plans available, call or text admissions at (860-571-0330)
Class Dates Plainville Campus
10/05/22-11/12/22, Schedule (Wed, Thurs, Fri 3:00PM-7:00PM and Sat 9:00AM-2:00 PM)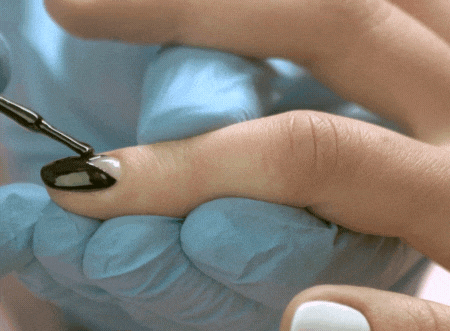 International Institute of Cosmetology's Nail Technology program offers in-depth and hands-on technical training that goes beyond the basics of manicuring. Receive training in spa treatments and natural and artificial nail designs that are demanded by luxury salons and spas. Our brand partnerships with OPI, recognized as industry trailblazer, ensure that you learn the most advanced techniques and master current beauty trends.
This program leads to CT licensure.
Some of what you'll learn:
| | |
| --- | --- |
| Disinfection & Sanitation | Products and Technology |
| Service Essentials | Lacquer Systems |
| Nail Structure & Common Nail Conditions | Gel Systems |
| Skin, Hands & Feet | Acrylic Systems |
| Natural Nail Prep | Growing Your Business |
Please review the Nail Program Expectations prior to enrolling. Comprehensive professional kit including drill, light gel and acrylic Kit and practice hand included.
About the Educator:
Monifah Hemingway, from Hartford, CT, has been in the Nail Technician field for quite sometime. She practiced as a nail technician for many years to fine tune the ins-and-outs on nails before furthering her career to include education. Monifah is motivated by her desire to share her knowledge and help aspiring nail technicians become the next best nail professional!
AFTER ENROLLING ABOVE:
An admissions coach will be contacting you to schedule a contract appointment where you will bring in the following items and complete contract in person:
· High School diploma/Official Transcripts or equivalent, GED certificate, or home school certification.
· Proof of date of birth (driver's license or birth certificate) and social security card.
· Complete contract with Admissions Coach in Plainville Campus
---
Cost of 100 Hour Nail Technician Program
| | |
| --- | --- |
| Tuition Cost | $3,250.00 |
| Lab Fee | +$185.00 |
| Equipment/Text Books | +$855.67 |
| 6.35% Sales Tax (where applicable) | +$54.33 |
| Application Fee (non-refundable) | +$50.00 |
| Total Program Cost | $4,395.00 |
---
CT Nail Technician Licensing Requirements
An applicant for a nail technician license shall:
Have completed a course of not less than one hundred hours of study and received a certificate of completion from an approved school or in a school outside of the state that is approved by the appropriate regulatory body in the state; and Attest on the application that the applicant is in compliance with the infection prevention and control plan guidelines prescribed by the Department under section 19a-231 of the general statutes.
License Application Instructions:
A completed application. Applications are only accepted online. Please select this link to apply online. After you have registered for an account, please select 'Initial Application' at the bottom left of the screen and then expand the 'Appearance Enhancement' grouping. The application fee is $100. A certificate of completion issued by an approved school documenting completion of 100 hours of study. The applicant will upload this certificate as part of their online application;
For more information visit: https://portal.ct.gov/DPH/Practitioner-Licensing–Investigations/Nailtechs/Licensing-Requirements