The International Institute of Cosmetology would love to congratulate Jessica Carmody for receiving Wethersfield's student of the month for October!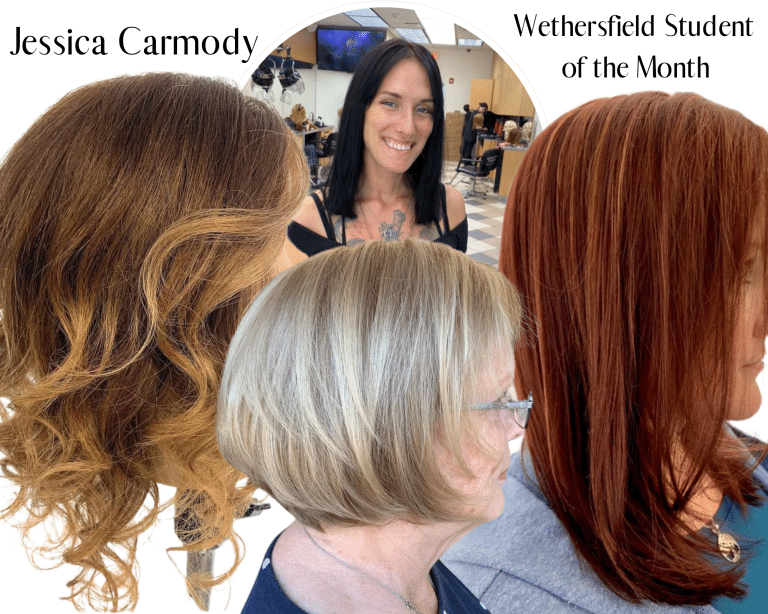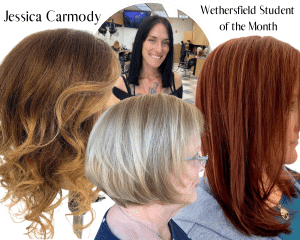 Jessica's beauty educator Karen Schwartz describes Jessica as:
Very thoughtful
Puts people at ease
Kind
Generous
Jessica was referred to the International Institute of Cosmetology by numerous people and knew it was a perfect fit considering the overall structure of the course. This field drew Jessica in due to its versatility surrounding creative expression and its ability to make people feel good. Jessica found a knack for cutting hair along with skin care and hopes to work at a salon that incorporates both in the future.
Jessica is expected to graduate in December and plans to relax and prepare for all of the opportunities to come in the future! IIC is proud to extend this accomplishment to Jessica and wishes nothing but the best in the future!!
---
The International Institute of Cosmetology recognizes Jasmine Duran as our Plainville Campus October student of the month!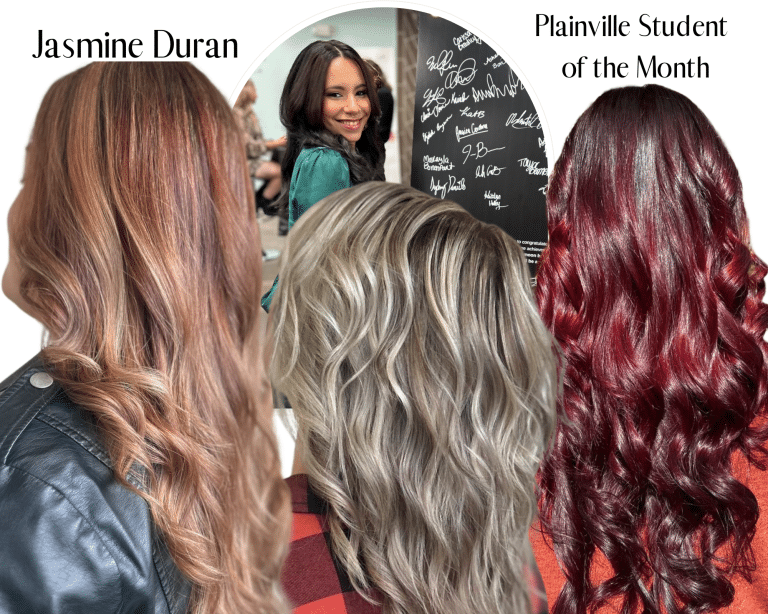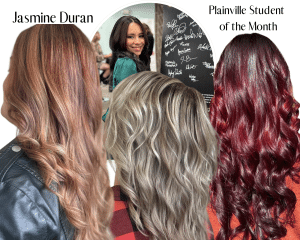 Jasmine's cosmetology educator Kesha Griner describes Jasmine as possessing these traits:
Dedicated
Focused
Motivated
Hard worker
Jasmine explained that IIC was the right fit considering the numerous enrollment opportunities and multiple campuses which extended an opportunity for less travel to do what Jasmine loves. Jasmine loved the idea of working with hair from a young age and grew to enjoy making others feel confident in themselves! Jasmine has grown to adore performing cuts, colors, and blowouts for clients over time.
Jasmine is expected to graduate at the end of November and plans to seek a job at a salon post graduation. The International Institute of Cosmetology would love to congratulate Jasmine with this accomplishment and wishes the best in all future plans!
To see other hair trends or school related posts visit our blog at https://www.studyhair.com/blog/ or our facebook page https://www.facebook.com/studyhair
"The International Institute of Cosmetology is an accredited, family owned cosmetology school with campuses in Wethersfield and Plainville, Connecticut. IIC was started in 2002 by Carmelo Gugliotti and his sons with the underlying desire to bring International beauty trends into the Northeast. IIC has grown to be the Leader in Beauty Education, specializing in Hair, Skin, Makeup and Advanced Education. #studyhair #iCANatIIC"