Michelle Jacoby met with students to discuss "Interview how to" skills. Michelle is the owner of Sundance salon & spa in South Glastonbury, CT. https://www.sundancesalon.com/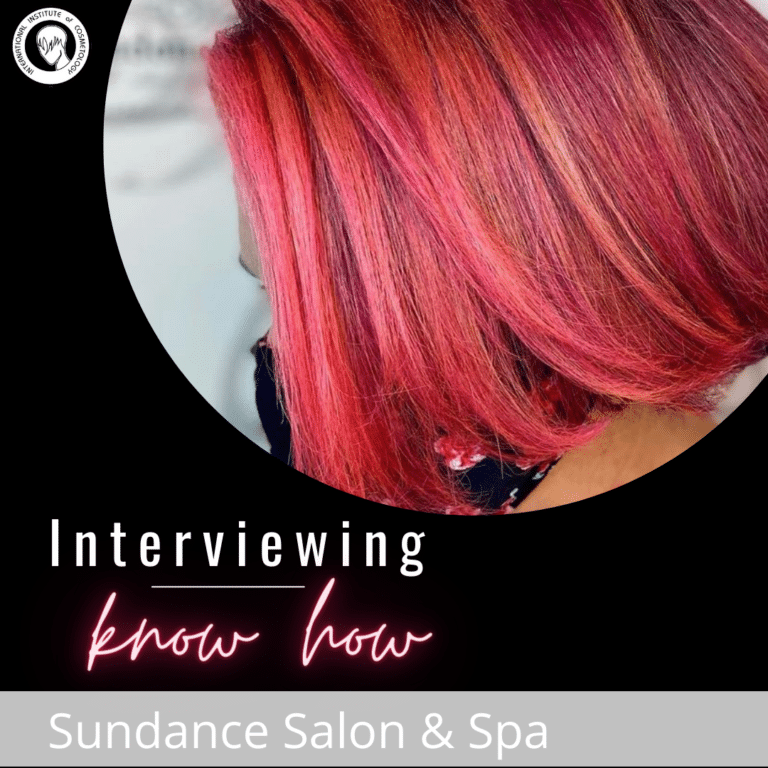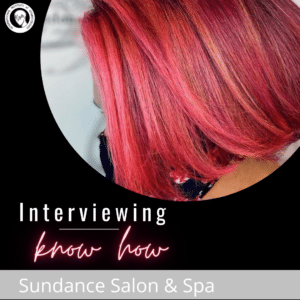 Social Media in Hair Styling
Michelle talks about the importance of a social media presence as a stylist. Her salon Instagram is @sundancesalon
The salon provides 24 hour online booking for clients and works with hair companies that support their stylists with education.  Among those companies are Moroccan Oil and R & Co.
Interviewing with a salon owner can be nerve racking as a student. An important thing to remember is owners want someone teachable. They have been in the industry for a long time and want to build on your foundational skills. Here are Interview tips from Indeed on how to make a great first impression.
Some salon owners still require resumes for interviewing. Most students say they have a hard time with filling out a resume due to lack of experience. As part of our program at International Institute of Cosmetology, resume writing is part of the program. Laura Taylor, Director of Admissions provides resume writing workshop to facilitate resume completion for students. Indeed gives some tips on how to write a resume if you have no experience. https://www.indeed.com/career-advice/resumes-cover-letters/writing-a-resume-with-no-experience.
Reach Out to Us
At Studyhair we are always looking for salon professionals to share their knowledge of the industry with our students.  Whether you are hiring, looking to hire set up a time with our admissions team to come in.
To see other hair trends or school related posts visit our blog at https://www.studyhair.com/blog/ or our facebook page https://www.facebook.com/studyhair "The International Institute of Cosmetology is an accredited, family owned cosmetology school with campuses in Wethersfield and Plainville, Connecticut. IIC was started in 2002 by Carmelo Gugliotti and his sons with the underlying desire to bring International beauty trends into the Northeast. IIC has grown to be the Leader in Beauty Education, specializing in Hair, Skin, Makeup and Advanced Education. #studyhair #iCANatIIC"