Sophie is a cosmetology student at International Institute of Cosmetology who loves working with hair extensions and is featured on Aqua Hair Extension's fall promotions. Her work was discovered by the renown hair extension company through her Instagram post.
We got the opportunity to interview student Sophie Jahn on her feature. You can see her creation in pink in the below video.
Here are a few things we asked her about and her responses.
✨What was your inspiration?
My inspiration for the look was my love for springtime pastels mixed with inspiration from other stylists creating beautiful and bright rainbows within their work. I loved how the muted pastels came out, giving it a soft finish.
✨Why do you like working with Hair Extensions?
I love working with extensions and having even more control of color placement within my work, especially when working with fashion colors. It also gives the client more flexibility when it comes to changing their hair and it limits damage.
✨How did you like learning about Hair Extensions?
Learning extensions was a breeze with Ms Amber. She is very knowledgeable, and we were able to discuss and learn different techniques. I enjoyed learning how to color the extensions to see all the endless possibilities.
Here is a link to Sophie's hair instagram page to see more of her work @hairbysophie_studyhair .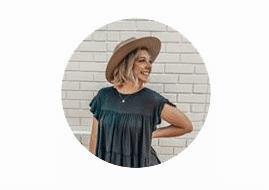 To see other hair trends or school related posts visit our blog at https://www.studyhair.com/blog/ or our facebook page https://www.facebook.com/studyhair
"The International Institute of Cosmetology is an accredited, family owned cosmetology school with campuses in Wethersfield and Plainville, Connecticut. IIC was started in 2002 by Carmelo Gugliotti and his sons with the underlying desire to bring International beauty trends into the Northeast. IIC has grown to be the Leader in Beauty Education, specializing in Hair, Skin, Makeup and Advanced Education. #studyhair #iCANatIIC"