Recently we asked International Institute of Cosmetology Alumni Taylor Murphy some tips to share with everyone. She has been named Modern Salon's 100 Stylist Spotlight for 2020. Check out her Instagram @madeandtaylored to view more of her gorgeous work.
✨How did you build a clientele?
Building a clientele is no walk in the park and to this day whenever I see someone who was my client at some point going to get their hair done somewhere else there is always a little bit of a sting attached to it. I am the first to blame myself in a situation like that, "did they not like their hair?" "was I too chatty during the appointment" "was I not chatty enough?" "did I say or do something wrong?" The list goes on! At the end of the day, the one thing you need to continue to remind yourself of is the fact that you will not click with every person that sits in your chair, just like you don't become friends with every person that you meet! When I stopped stressing out about the people who weren't coming back and put my focus on the people who returned I had a huge career shift.
✨Do you have any tips for aspiring stylists?
As stylists we are people pleasers because let's face it, we put our heart and soul into our clients just to see their smile at the end of the appointment or to hear the excitement in their voice. It is important to keep reminding ourselves that we can't please everyone!!! Shifting my mindset became the key to gaining a huge clientele in less than a year. Putting your clients needs first…listening to what your clients have to say…educating them & recommending products or tricks that will make their life easier. ALWAYS respect them and their time and most of all being present in the moment will create an unbelievably great experience for them in the salon.
✨What words do you live by?
"Great experiences make happy clients and happy clients LOVE telling their friends, families and followers on social media about how much they love you and their hair which can only mean more clients in your chair!" There are a million different salons that people are able to go to so making their experience customized to them will be what sets you apart from the rest.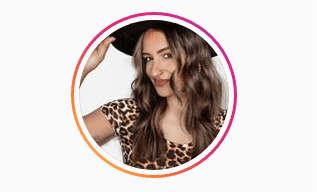 To see other hair trends or school related posts visit our blog at https://www.studyhair.com/blog/ or our facebook page https://www.facebook.com/studyhair
"The International Institute of Cosmetology is an accredited, family owned cosmetology school with campuses in Wethersfield and Plainville, Connecticut. IIC was started in 2002 by Carmelo Gugliotti and his sons with the underlying desire to bring International beauty trends into the Northeast. IIC has grown to be the Leader in Beauty Education, specializing in Hair, Skin, Makeup and Advanced Education. #studyhair #iCANatIIC"