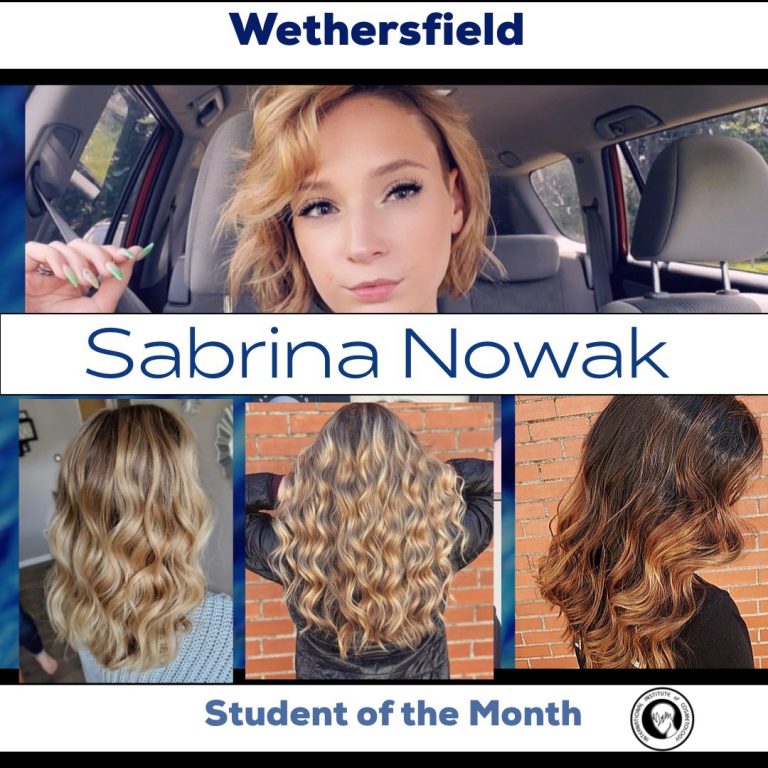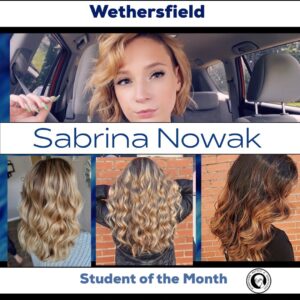 Here are some questions we asked Sabrina during her Student of the Month interview. She is about to complete her school journey later this week.
How did it feel when you 1st started the Cosmetology program at International Institute of Cosmetology and what helped you get through school?
I was really nervous, but I would do my makeup every morning so that I would have something to talk to other students about. Sabrina's Instagram is @sabrinalovesbeautyy to see more of her work.
My classmates, family and my boyfriend all helped me get through school in different ways.
What was one of your ah hah moments?
Definitely Phase 3 with Miss Gina…She would have me formulate color on my own. Then she would come and check on my formulation and tell me that it was good. She helped me believe in myself because I knew she believed in me. It was very reassuring.
Do you have a salon to work in when you finish school?
I work in Green Beauty Salon and Spa in Willimantic, and will be there when I graduate. My future goals are to work in a salon I've been looking at in St. Martin. The salon is right on the boardwalk. I'd like to have my own salon on the boardwalk someday.
I knew I liked doing makeup when I first started school. When taking the leap of faith and starting hair school, I hoped I would like hair just as much. Soaking everything up step by step during school like a sponge made me like hair just as much.
"Now I know I have the knowledge any time I need to use it."
To see previous student of the month stories or school related posts visit our blog at https://www.studyhair.com/blog/ or our facebook page https://www.facebook.com/studyhair
"The International Institute of Cosmetology is an accredited, family owned cosmetology school with campuses in Wethersfield and Plainville, Connecticut. IIC was started in 2002 by Carmelo Gugliotti and his sons with the underlying desire to bring International beauty trends into the Northeast. IIC has grown to be the Leader in Beauty Education, specializing in Hair, Skin, Makeup and Advanced Education. #studyhair #iCANatIIC"