International Institute of Cosmetology, Wethersfield campus recently had their career fair. It was a full house with 4 salons that cater to different clientele. It gave students the chance to hear about different parts of the beauty business.
@Thebarbershopct located in Wallingford is a barber shop that creates a relaxing environment for their clients. Chelsea has been with them for 5 years and enjoys that her clients can pick from their a la carte menu. She dispells the myth that male hair services are less profitable than female hair services. "My clients get a scalp massage and grey blending hair color and by the time they are finished ( the cost including haircut ) is higher than a woman's color service." Chelsea says that when she finished hairdressing school she thought she would do woman's color. After being out of school for a year, the "wow factor" she felt after creating men's hair transformations she knew that was her path.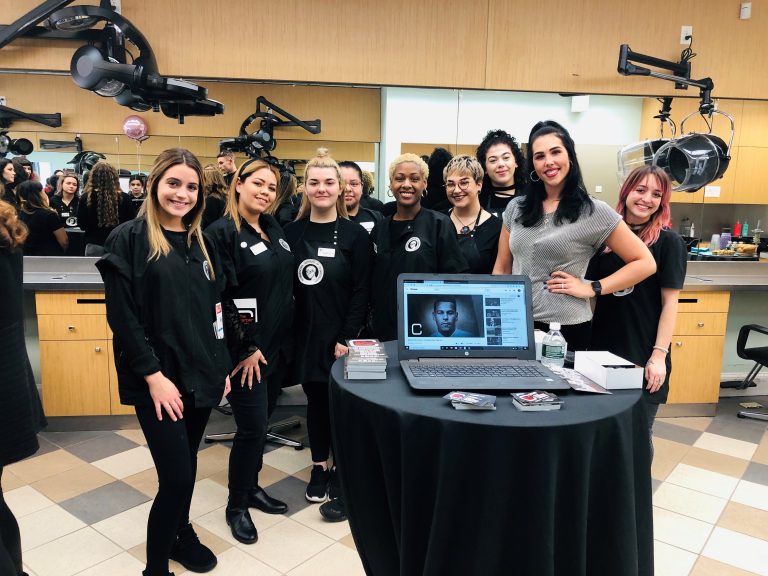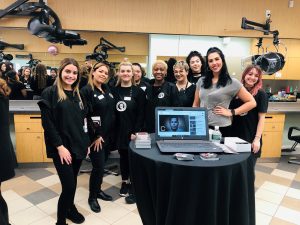 @sarahvictorbeauty is a Skin spa in Glastonbury. Sarah has been in the business 18 years and has done work for movies, magazines, tv shows, special events and weddings. Her philosophy is: "New Now Next". She prides herself on knowing what is new in the beauty market and what to focus on next. She is a tattoo artist and naturally transitioned into Microblading. Her clientele flys in to Connecticut for services. Sarah is expanding in to a 1600 sq ft building that she is designing. It will include a blow dry bar and will be open 7 days a week.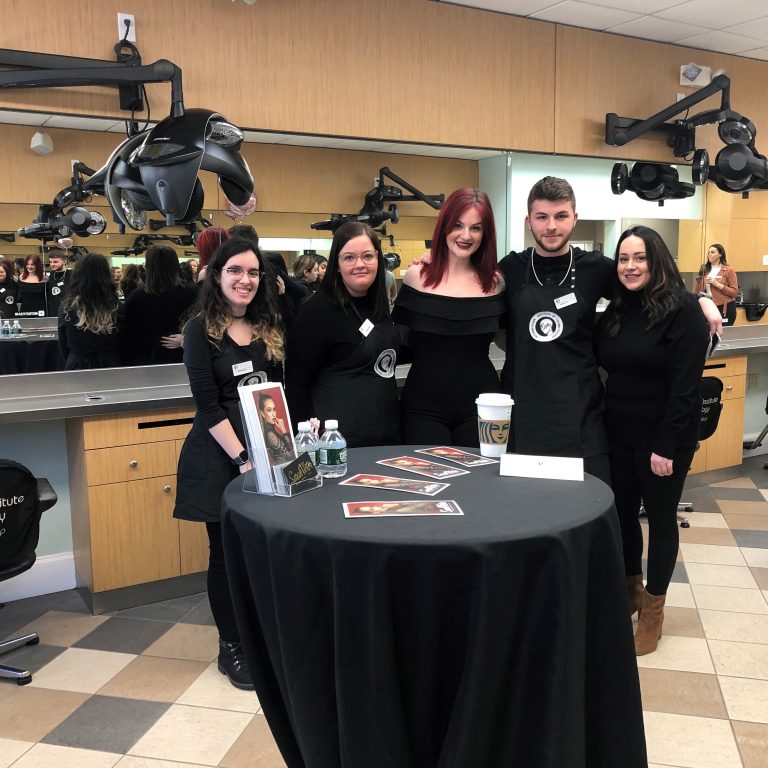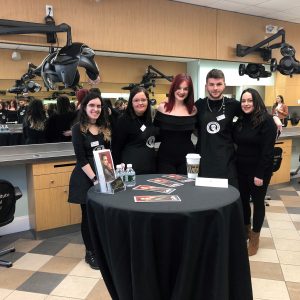 @hairunlimited has been in business since 1983, owners Cheri & Tom offer color, styling, haircuts and extension services. Their motto is: "all hair all the time". Team member Jennifer has been there 13 years and by the constant smile on her face, you can see she has found her hair home. It is a commission based salon focusing on education within a team oriented environment. New team members can work alongside a senior stylist to gain confidence and technique.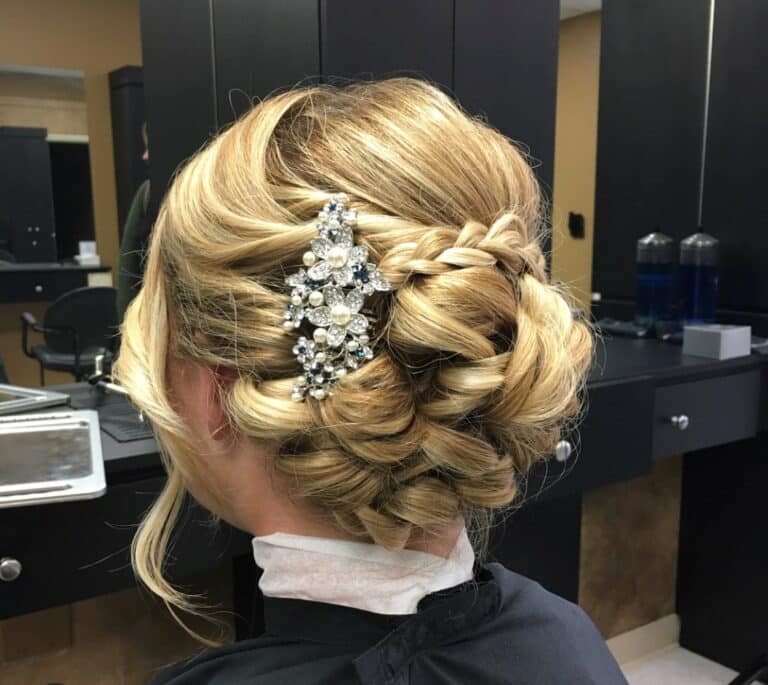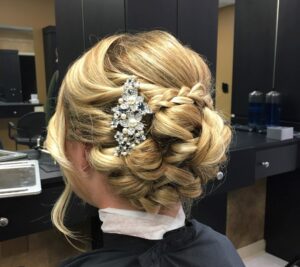 Great Clips- Jack Patel owns 6 Franchises in Connecticut. Jack has been with the brand for 6 years and focuses on which locations are best for constant clientele. The chain focuses on education and growth towards management positions for those that want that career path.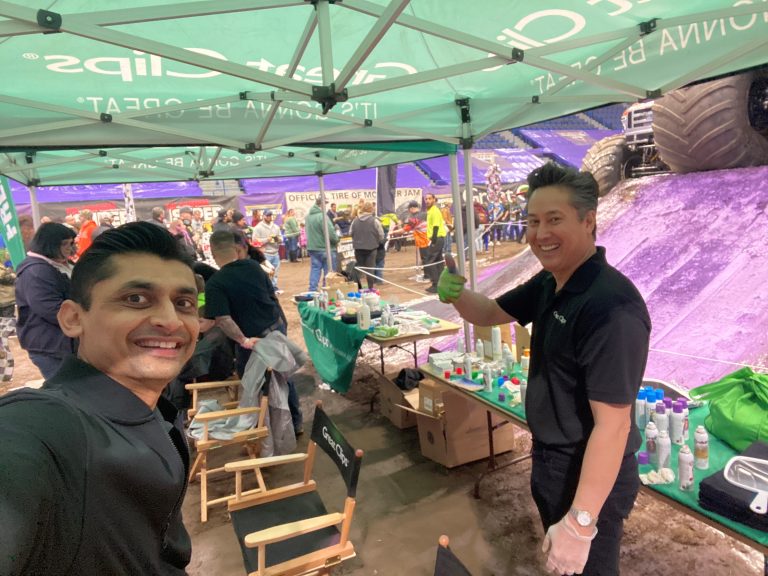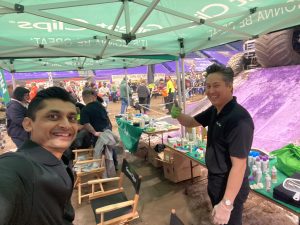 Recently Jack and Gary went to Monster Jam and sprayed children's hair different colors promote the Great Clips brand. Jack and Gary raffled prizes for our students. Deasia won a new pair of Great Clips https://jobs.greatclips.com/
To see other hair trends or school related posts visit our blog at https://www.studyhair.com/blog/ or our facebook page https://www.facebook.com/studyhair
"The International Institute of Cosmetology is an accredited, family owned cosmetology school with campuses in Wethersfield and Plainville, Connecticut. IIC was started in 2002 by Carmelo Gugliotti and his sons with the underlying desire to bring International beauty trends into the Northeast. IIC has grown to be the Leader in Beauty Education, specializing in Hair, Skin, Makeup and Advanced Education. #studyhair #iCANatIIC"