The International Institute of Cosmetology would like to congratulate Scarlett Theobald for receiving Wethersfield's student of the month for April!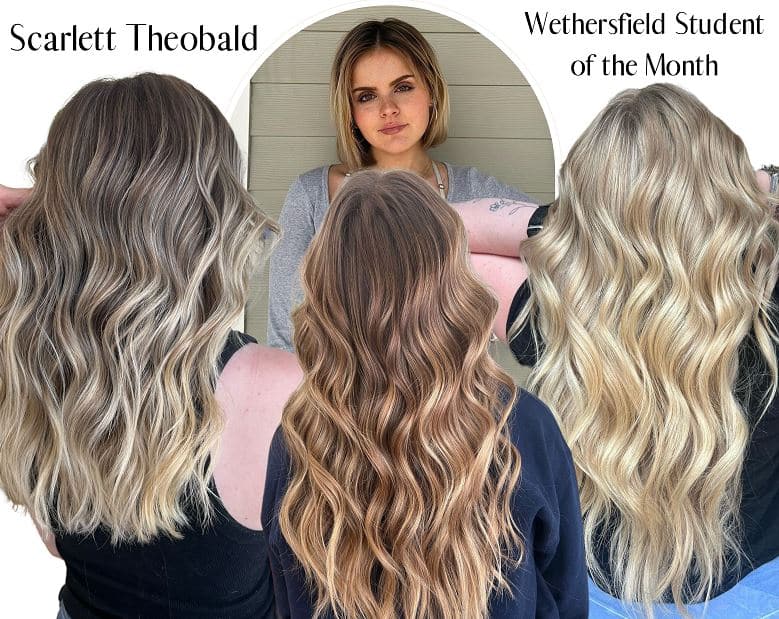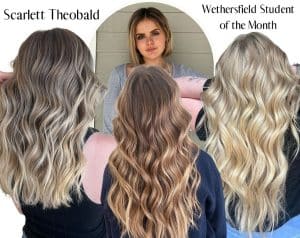 Scarlett's beauty educator Eva Cormier describes Scarlett as:
Inspirational
Humble
Always there to help
Always sharing knowledge with others
Scarlett sought out the International Institute of Cosmetology considering the fact "IIC consistently produces the hairstylists that are the most passionate and those who promote the passion of the craft over the money side of it". Scarlett quotes: " I chose this because it's a passion project and college was not for me. I want to make a living while being creative. There is no other field like this, I love how big the industry is and the hustle culture behind it". Over the course of working with hair, Scarlett grew to love working with lived-in color and blonding!
Scarlett is expected to graduate late July and plans to start working commission while working up towards rental! IIC is proud to extend this accomplishment to Scarlett and wishes for the best in all future endeavors!!
---
The International Institute of Cosmetology recognizes Carla Astudillo-Fisher as our Plainville Campus April student of the month!
Our Assistant Director of Education Angela Urciuoli describes Carla as possessing these traits:
Outgoing
Professional
Personable
Carla first sought interest in cosmetology once coming across a viral tik toker and hairstylist online. Carla explains that college did not work out and the life of a hairstylist seemed both fulfilling and highly attainable considering Carla's love for hair and makeup. Carla believed the International Institute of Cosmetology stood out as the right fit considering our education involves textured hair in the program. Carla explains: "I noticed many other programs did not provide textured mannequins, and that was a non-negotiable for me as I wanted to be able to service all clients and make everyone feel comfortable in my chair". Carla found a passion for everything while attending IIC however Carla's favorite thing to do is blow drying. "There is nothing like a beautiful, bouncy blowout!"
Carla is expected to graduate at the end of May and plans to be an assistant and stylist at Epic Salon in South Windsor, a salon that Carla has been a receptionist at since June 2022! The International Institute of Cosmetology would love to congratulate Carla with this accomplishment and wishes the best in all future plans!
To see other hair trends or school related posts visit our blog at https://www.studyhair.com/blog/ or our facebook page https://www.facebook.com/studyhair
"The International Institute of Cosmetology is an accredited, family owned cosmetology school with campuses in Wethersfield and Plainville, Connecticut. IIC was started in 2002 by Carmelo Gugliotti and his sons with the underlying desire to bring International beauty trends into the Northeast. IIC has grown to be the Leader in Beauty Education, specializing in Hair, Skin, Makeup and Advanced Education. #studyhair #iCANatIIC"