We recently interviewed Plainville cosmetology student Sam A.K.A. @sampage.hair on Instagram
Here is a preview of her page: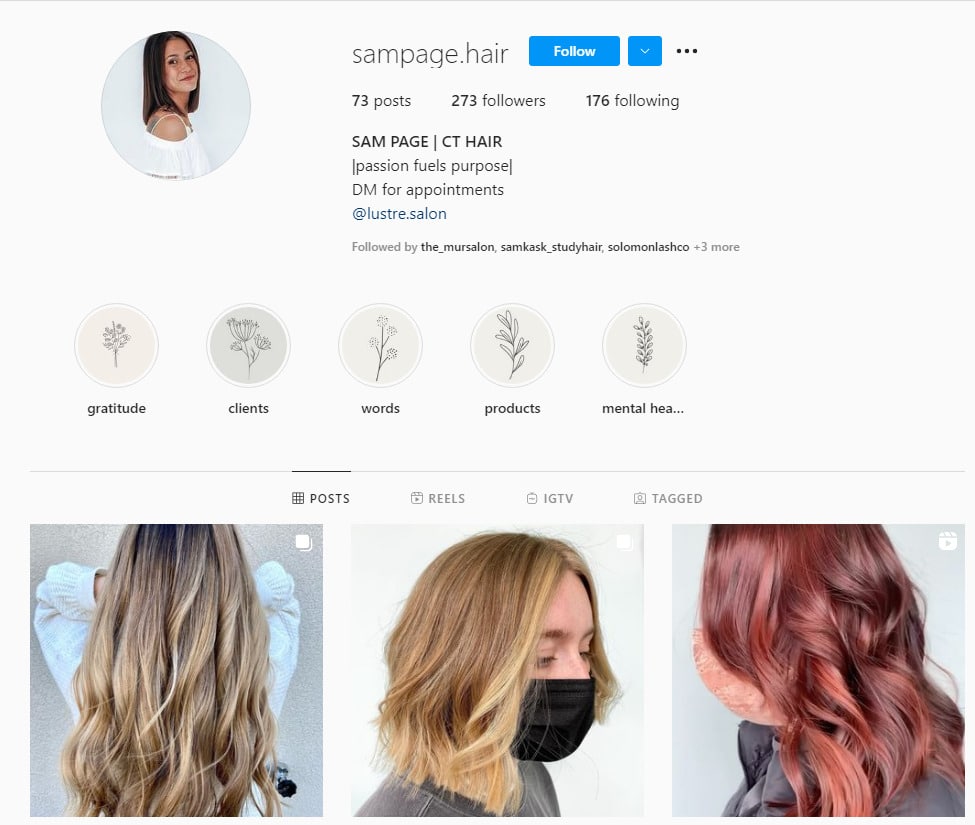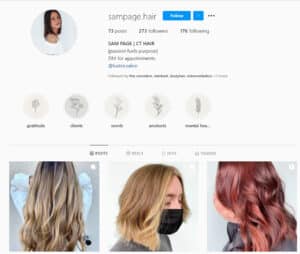 ✨What is your Ah Hah moment with a client?
My ah hah moment when creating begins as soon as I see the color bar. I absolutely love formulating custom colors with whatever's available. I'd rather not use just one or two tubes of the "perfect" color- the more complicated, the better!
✨Do you have consultation tips for us?
My biggest tip during a consultation is to never make promises. If a client is going for a certain look, stick to "We can achieve something along those lines". Over-promising and under-delivering will be just as disappointing to you as the client.
✨Any tips on picture taking?
Try to include some face shots every now and then. Have the client look directly into the camera and smile softly. Make your clients feel extra special by showing them off!
✨We also wanted to include a fun tip from Miss Amber on extensions.
When doing accent colors on one length hair I start in my top sections and work down so I don't lose them in the weight of the hair. This is extra insurance I only use what I need for those pops of color.
To see other hair trends or school related posts visit our blog at https://www.studyhair.com/blog/ or our facebook page https://www.facebook.com/studyhair
"The International Institute of Cosmetology is an accredited, family owned cosmetology school with campuses in Wethersfield and Plainville, Connecticut. IIC was started in 2002 by Carmelo Gugliotti and his sons with the underlying desire to bring International beauty trends into the Northeast. IIC has grown to be the Leader in Beauty Education, specializing in Hair, Skin, Makeup and Advanced Education. #studyhair #iCANatIIC"