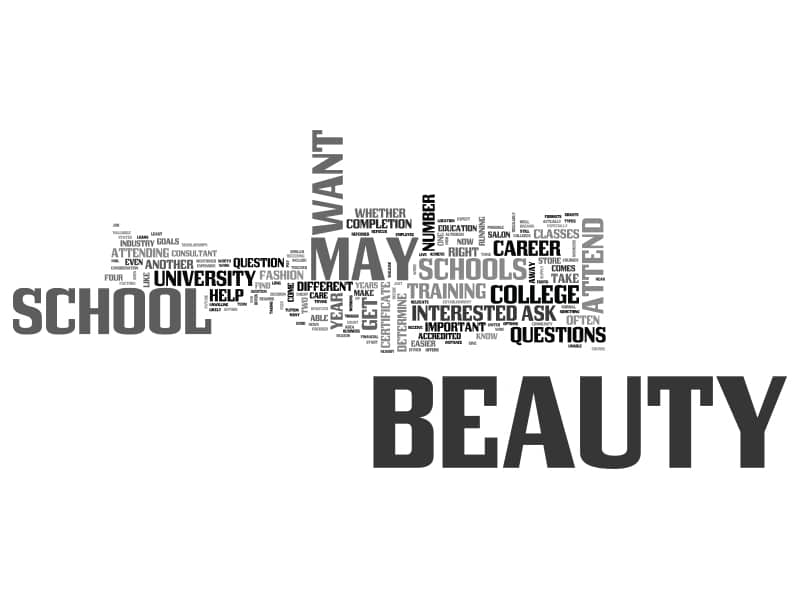 New CT Beauty Licenses in 2020
At IIC, we receive calls and texts almost daily asking about the process for obtaining a beauty license in the State of CT. IIC is approved to offer two programs (Cosmetology and Esthetics) that lead directly to licensure in CT. Some other licenses are not available through schooling at IIC at this time, but as a public service, we wanted to share this information with the general public. Ultimately, it is important to note that the CT Department of Public Health (DPH) determines eligibility for all licenses in the State of CT. DPH's home site can be found here: https://portal.ct.gov/dph and we urge you to contact DPH if you have any questions before beginning any beauty-industry program. Finding the right school or program is not only about finding the right fit. It is also critical that you determine for yourself whether the school or program has the requisite authority from the State of CT Office of Higher Education (OHE). A link to the approved schools (and approved programs) in the State of CT can be found here:  http://www.ctohe.org/HEWeb/BHList.asp
Moreover, the following are examples of some of the types of beauty licenses that may be obtained in the State of CT, the number of hours of required schooling, and whether or not there is a licensing exam associated with the license:
Breakdown by Hours
License Hours Licensing Exam
Cosmetology/Hairdressing 1500 Yes
Barber 1000 Yes
Esthetics 600 No
Eyelash 50 No
Nail Technician 100* No
Makeup No requirement No
*Required in 2021
The introduction of the Esthetics and Eyelash licenses earlier in 2020, and the initial introduction of the Nail Technician license in October 2020, represent the most recent licensure changes in the State of CT. There was considerable discussion amongst beauty industry professionals and elected officials that occurred before the license requirement were fully implemented in 2020. As it stands today, as of July 2020, in order to work as an Esthetician in the State of CT a license is required. This license requires the completion of a 600-hour program of study (such as the one offered by IIC) or demonstration of previous work in the esthetics field that must be affirmed and approved by CT DPH. The Nail Technician license was introduced on October 1, 2020, and will be required as of January 1, 2021 in the State of CT. The requirements for that program are 100-hours or demonstration of previous work, similar to Esthetics.
For any of the above programs that require a license, the number of required hours could also include time already spent as a professional in any of the fields. There are also joint licenses that are available (example: Esthetics & Eyelash). However, those requirements, eligibility, and final decisions are entirely determined by the CT DPH, and we at IIC make no such claims.
Additionally, there often is some confusion related to Makeup programs (such as IIC's Makeup Academy located at the Plainville campus), and whether there are available licenses towards becoming a Makeup Artist (MUA) in the State of CT. The Connecticut Department of Health Examining Board for Barbers, Hairdressers, and Cosmeticians licenses barbers, hairdressers, and estheticians, but there are currently no licensing requirements for makeup artists. The CT Office of Higher Education approves our makeup program at IIC and a certificate will be issued upon completion of the 45-hour program.
Our Programs
The statement that we are able to make proudly is that our 1500-hour Cosmetology program and 600-hour Esthetics program are licensed and approved by the State of CT Office of Higher Education, and accredited by the National Accrediting Commission of Career Arts and Sciences (NACCAS). Meaning that if you were to enroll and complete the requirements of either of those two programs (or perhaps both!) at IIC, you would be eligible for licensure in the State of CT.
Licensure in general changes year-to-year, and state-to-state. Fees may change, renewal policies may change, and brand new licenses may be implemented. There is no question that licensure serves an important public service, as it demonstrates professional responsibility and legitimacy. Before embarking on any career in the beauty industry (in any state) it is important to understand the specific state guidelines on which professions require a license, and the processes in place to obtain a license. Failing to do so might mean that you spent a lot of time and money and have very little to show for your hard work. For anyone who aspires to have a career in the beauty industry, earning your license to practice in your chosen field will be a moment of great pride, and a well-earned accomplishment. Contact IIC Admissions if you want us to help make that aspiration a reality!
To see other hair trends or school related posts visit our blog at https://www.studyhair.com/blog/ or our facebook page https://www.facebook.com/studyhair
"The International Institute of Cosmetology is an accredited, family owned cosmetology school with campuses in Wethersfield and Plainville, Connecticut. IIC was started in 2002 by Carmelo Gugliotti and his sons with the underlying desire to bring International beauty trends into the Northeast. IIC has grown to be the Leader in Beauty Education, specializing in Hair, Skin, Makeup and Advanced Education. #studyhair #iCANatIIC"