EYELASH TECHNICIAN PROGRAM
50 Hour Program – $3095 (includes kit)
Class Dates Wethersfield Campus
09/12/22-10/10/22, Schedule 10hrs/week (Mon & Tues 9:00AM-2:30PM)
This 50 hour Eyelash Technician program is designed for anyone looking to learn eyelash extensions, tint and lift. This class leads to CT Licensure and students receive a certificate from International Institute of Cosmetology, upon completion.
We partnered with leading eyelash extensions and education companies, to give our students a leg up on their career.
Some of what you'll Learn:
| | |
| --- | --- |
| Eyelash Extension Basics | Fill Lash Application |
| Client Safety Procedures | Eyelash Removal Protocol |
| Application Techniques | Eyelash Lift |
| Lash Mapping | Eyelash Tint/Glaze |
| Full Eyelash Application | and More! |
Please review the Eyelash Program Expectations prior to enrolling. Comprehensive kit and practice mannequin included.
AFTER ENROLLING ABOVE:
An admissions coach will be contacting you to schedule a contract appointment where you will bring in the following items and complete contract in person: 
·  High School diploma/Official Transcripts or equivalent, GED certificate, or home school certification. 
·  Proof of date of birth (driver's license or birth certificate) and social security card
·  Complete contract with Director of Admissions at Wethersfield Campus
EYELASH VOLUME CLASS
10 Hour Class – $1250 (includes kit)
Class Dates Wethersfield Campus
08/22/22 & 08/23/22, 2 day Schedule 10hrs/week (Mon & Tues 9:00AM-2:30PM)

This 10 hour Lash Volume Class is designed for those looking to expand on their eyelash services and hone their skills in volume. students receive a certificate from International Institute of Cosmetology, upon completion.
Some of what you'll Learn:
| | |
| --- | --- |
| Volume Lash Theory | Hybrid Lash Application |
| Preparing 2D, 3D, 4D Fans | Maintenance |
| Lash Styling | Lash Business |
| and More! | |
Please review the Eyelash Program Expectations and ensure you meet the class Pre-Requisite below prior to enrolling. Volume Kit included
PRE-REQUISITE:
Appropriate State (any state) license allowing practice of eyelash extensions.
Volume lash class for personal enrichment, does not lead to CT licensure.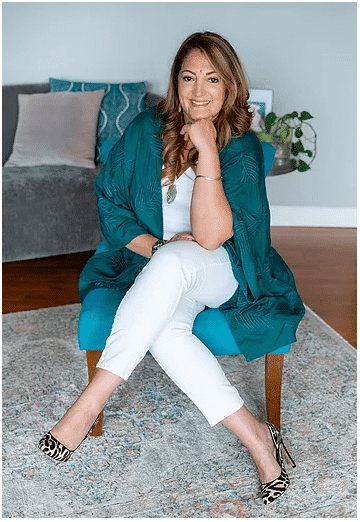 About the Eyelash Educator
Jessica Alnaqeeb-Gonzalez
Licensed Esthetician and Eyelash Technician
​Jessica Gonzalez, a multi-certified lash master since 2006; started her career with Novalash, Inc. the first pioneers in the lash industry in America prior to becoming the world recognized leader in products and training. Invited in 2006 to be Novalash's Connecticut and Rhode Island lash educator. Her formal training was under Sophia Navarro in classic lash and volume lash extension, after 9 exciting years of educating she pivoted to focus on her business to master the art of mega volume and styling. With so many great lash products in the market, Jessica wanted to focus on training students in the areas most important in the lashing industry and the art of application. In 2018, Jessica partnered with International Institute Of Cosmetology in Connecticut curating the eyelash extensive course curriculum for the school.
​In 2012 She opened up her brick and mortar, Lash Esthetica, in the thriving Park Road neighborhood in West Hartford, CT . A Latina female owned business, empowering woman's confidence while providing sophisticated treatments. Aside from her passion as a master lash educator she loves working on skin!
---
Why this program and not another online course?
The 50 Hour Eyelash Technician program is approved by CT DPH and authorized by CT's OHE leading to State licensure. This program combines theory instruction with supervised practical hands on instruction that you cannot receive from an online course.
COVID-19
COVID-19 safety and sanitation is a priority during course study.
Objectives of the 50 Hour Eyelash Technician program is to complete the State required 50 hours of training. This eyelash program prepares students on the foundational concepts and practices associated with Eyelash Technician. The program's instructional methods include interactive lectures, practical assignments on both mannequins and patrons, group activities, workshops, videos and other learning resources. Certificate upon completion.
| | | |
| --- | --- | --- |
| Areas of Study | Min Theory | Min Clinical |
| First Aid & Safety | 3.5 | |
| Eyelash Tint | 3 | 5 |
| Eyelash Application | 8 | 20 |
| Eyelash Removal | 3 | 5 |
| Professional Ethics/Management/State Laws | 2.5 | |
| TOTALS | 20 | 30 |
---
Cost of 50 Hour Eyelash Technician Program
| | |
| --- | --- |
| Tuition Cost | $ _ 2,195.00 |
| Equipment/Tool Kits | +$ 799.25 |
| 6.35% Sales Tax (where applicable) | +$ 50.75 |
| Application Fee (non-refundable) | +$ 50.00 |
| Total Program Cost | $__ _3,095.00 |
---
CT Eyelash Technician Licensing Requirements

Have completed a course of not less than fifty (50) hours of study and received a certificate of completion from an approved school or in a school outside of Connecticut that was approved by the appropriate regulatory body in the state at the time of completion;
OR
Have practiced as a eyelash technician continuously for a period of not less than two years prior to July 1, 2020;
AND
Attest on the application that the applicant is in compliance with the infection prevention and control plan guidelines prescribed by the Department under section 19a-231 of the general statutes.
Eyelash Technician License Application Instructions:
A completed application. Applications are only accepted online. Please select this link to apply online. After you have registered for an account, please select 'Initial Application' at the bottom left of the screen and then expand the 'Appearance Enhancement' grouping. The application fee is $100.
For more information visit: https://portal.ct.gov/DPH/Practitioner-Licensing–Investigations/Eyelash-Technician/Eyelash-Technicians