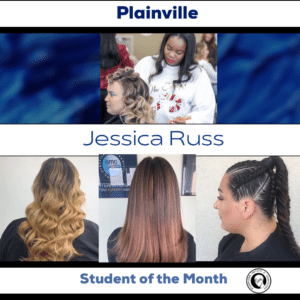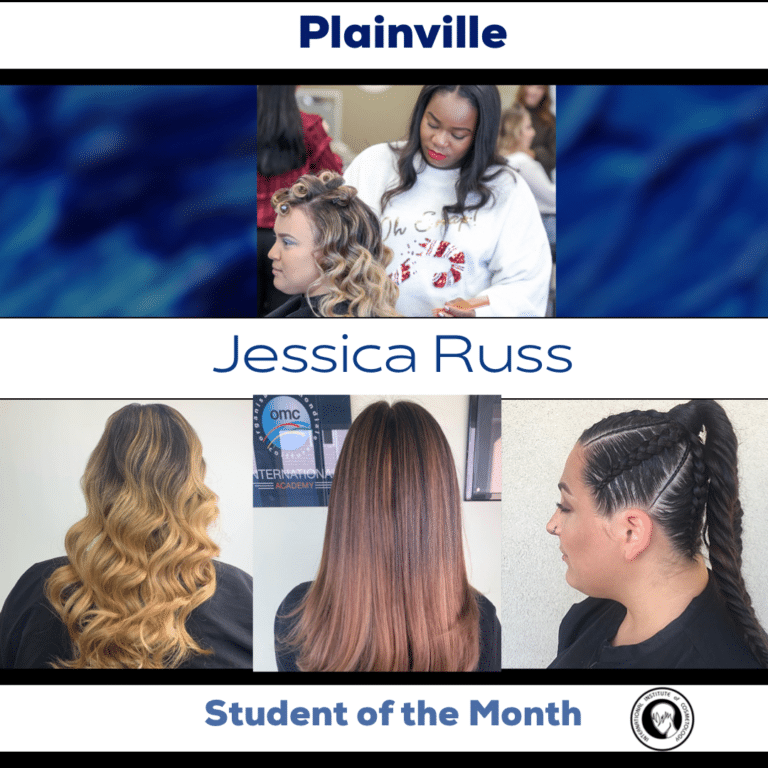 Jessica Russ @beautbyjessr
Why do you think you got student of the month?
Because I come to school and focus on what needs to be ✅ done. Tunnel vision tends to be my way. I look at each day as a time to accomplish everything needed and it works for me.
What motivates you⁉️
In school, it's the passion I have for the beauty industry. This is what truly makes me happy. I like to make me over clients and see their reaction afterwards.
Outside of school, my husband and my son motivate me. 😊 When I got student of the month and when I post my work on social media my husband noticed. When I get home he acknowledges the hard work I put in and he is reassuring. It really makes me feel proud of myself. It increases my confidence.
What were some highlights while in school?
Learning from various artists that are established in their career. They all shared their techniques and stories.
Looking back, 👀 what were some of your favorite techniques to practice?
Highlights and styling are my top favorites. Looking back in Phase 1, I felt like I didn't have the coordination to style well. After much practice and determination it came to me even better than I thought. Now I really enjoy styling hair.
To see previous student of the month stories or school related posts visit our blog at https://www.studyhair.com/blog/ or our facebook page https://www.facebook.com/studyhair
"The International Institute of Cosmetology is an accredited, family owned cosmetology school with campuses in Wethersfield and Plainville, Connecticut. IIC was started in 2002 by Carmelo Gugliotti and his sons with the underlying desire to bring International beauty trends into the Northeast. IIC has grown to be the Leader in Beauty Education, specializing in Hair, Skin, Makeup and Advanced Education. #studyhair #iCANatIIC"