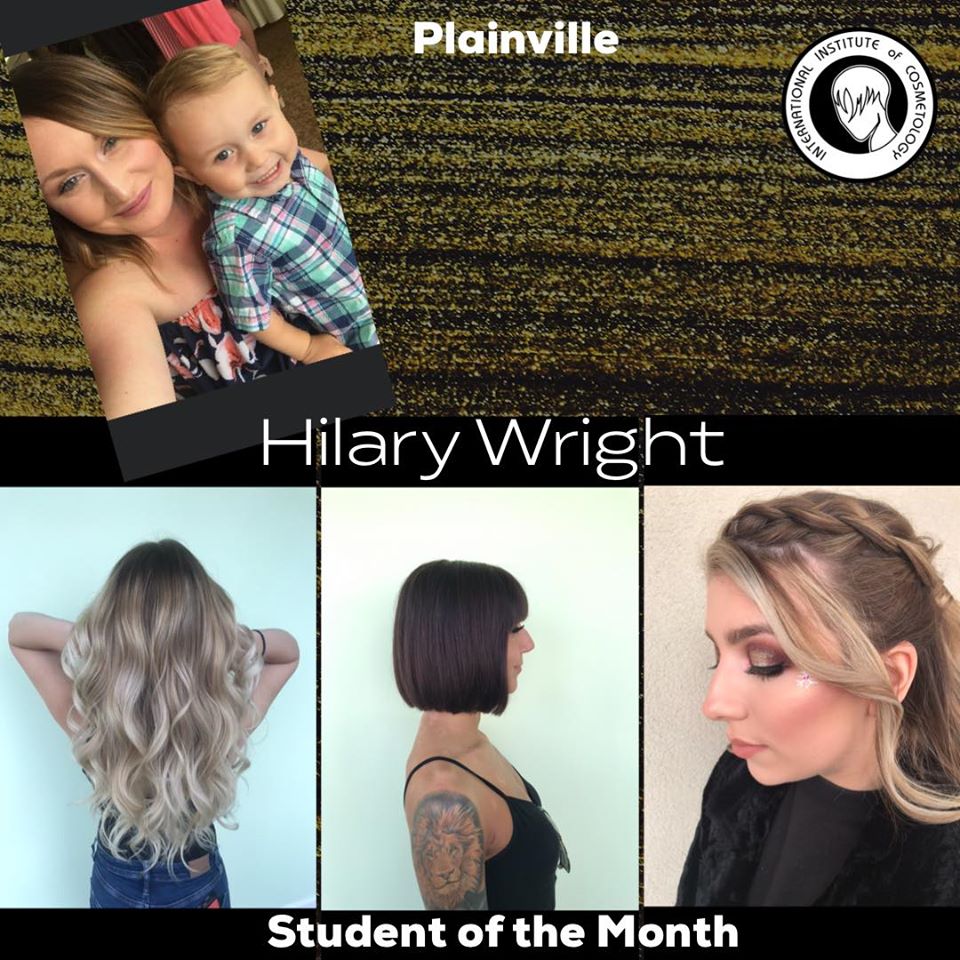 Student of the Month Plainville:
Hilary W.
✨What were you doing before you started school?
I worked in a salon behind the scenes and did bartending.
✨How did you know you wanted to be a cosmetologist?
I've always enjoyed doing my own makeup and I worked in Sephora. Originally, I thought I wanted to grow in that direction.
Now, my eye opener is enjoying the full experience with the client from the creative part to taking pictures of the final result.
"What I love the most is making connections with clients"
✨How do you stay so enthusiastic?
I've learned to take breaks when I need them because I don't ever want to feel overwhelmed. When I need a day off, I will take it. When I have a full booked day it gives me something to look forward to. Keeping everything exciting is huge.
✨Any words of advice?
Keep practicing and you will grow. Get your instructors input. Take from the journey what you need to enhance your learning experience. This happened to me during graduation. Looking at my 1st practice run and comparing it to my final look was shocking in a good way. Miss Amber, Omar Antonio and Renato VanDine all gave me advice. It allowed me to look at my work from a different perspective.
✨Where do you get your determination?
It was always there. I now have a career and a consistent schedule to look forward to. My schedule can become balanced for my family. This is finally my chance to do what I enjoy.
✨Long Term Goals
Long term this industry will grow my creativity, stability and keep life interesting. In this career there are so many opportunities. Life can always have new options.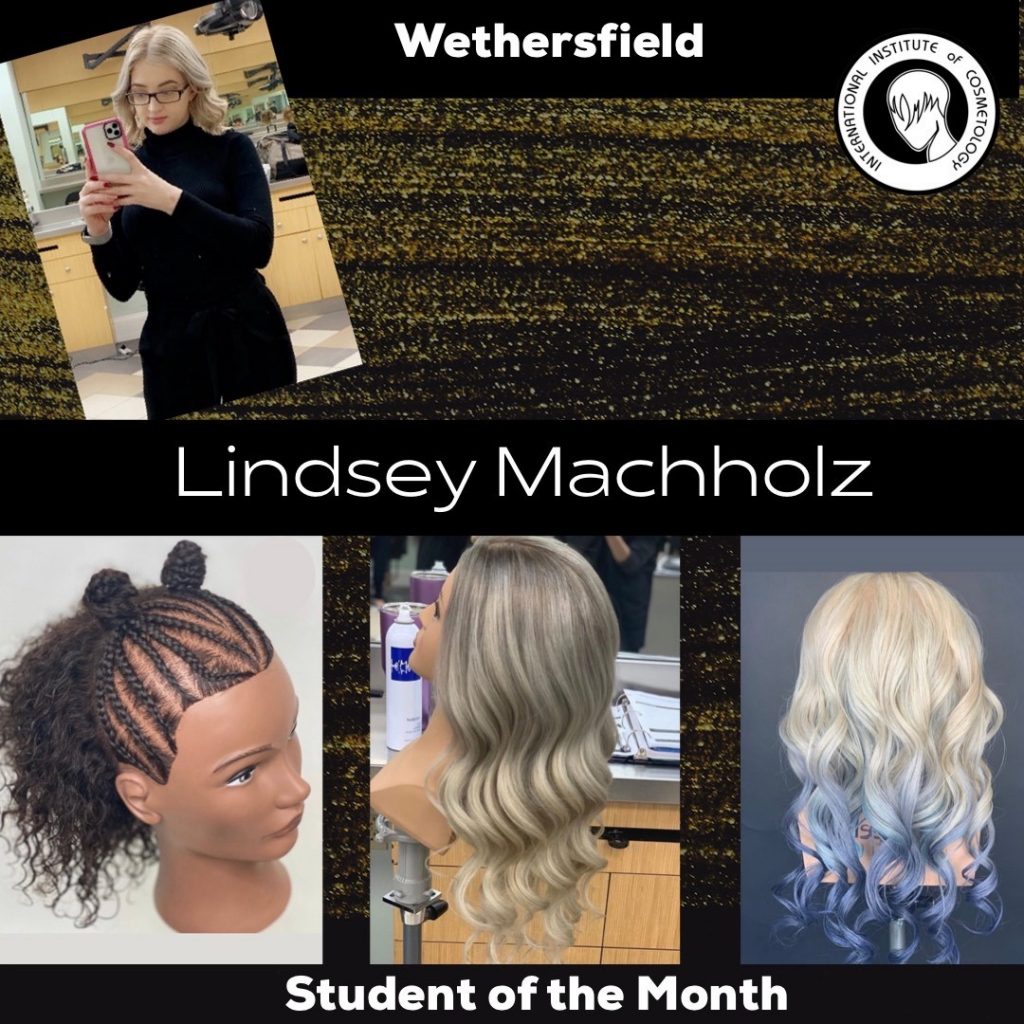 Sstudent of the Month,Wethersfield:
Lindsey M.
✨ This is what her classmates say about her.
Her work speaks for itself! She is dedicated, passionate & does more than what is asked of her.
I knew it was going to be Lindsey. She is so hungry to learn more and more.
✨ What made you want to be a cosmetologist?
Since i was 10 I knew this would be my career. I did my sisters hair. After, we took a picture and my stepmom was convinced. Once I finished high school, I waited 3 years before I decided to go to cosmetology school. There was doubt. I didn't know if I could make a career out of it. Finally, I toured International Institute of Cosmetology. Instantly, I cried because I was so happy! 😄
"I just knew this is what I wanted!"
✨ What are you doing now and what are you looking forward to?
I work at Headliners salon in Tolland. When I started the salon, my day way long. It was a Saturday and I went to school all day and hurried to the salon. It was soooo excited and I remember thinking I couldn't wait for more! I look forward to growing over the years behind the chair.